I'M LATE, I'M LATE, I'M LATE. FOR A VERY IMPORTANT DATE. NO TIME TO SAY HELLO, GOODBYE, I'M LATE, I'M LATE, I'M LATE!
Except actually I do have time to say hello. Because the thing I'm late for is wrapping up December. Which is what we're doing now.
So…hello.
THIS POST MEANS I WRAPPED UP EVERY SINGLE MONTH OF THE YEAR! And can now link them here. Equally exciting, if you ask me.
What a time to be alive.
As I write this, it is six days into January and I'm already pretty convinced I remember nothing about December. Especially not the vibe of it as a whole. Here are my thoughts on December in their entirety: "Wow. What a month."
December 1 just feels like a HUNDRED YEARS AGO. Since then, I have studied for finals and taken finals and gone home for break and had Christmas celebrations and had New Year's celebrations and come back from going home for break and continued to have break here in my apartment. And also often worked and often interned.
That's a lot.
Basically I have no cohesive impression of the month. It was a time, and things happened during it, and some of those things were good and some of them were bad and most of them were neither. As is the tendency with time and things.
Here are some good things that happened this past month!
I did well on my finals! Straight As, baby.
I proposed a directed study (essentially a class of my own design) and it got approved!!
Emily Henry (the great love of my life) sent me an ARC of her upcoming book When the Sky Fell on Splendor, and also a letter, and I LOVED IT.
Christmas! New Year's! Family! Friends! And also break, still! Kinda!
DECEMBER GOALS
READ MORE ✓
SOMEHOW MANAGE TO GET ALL FINALS WORK DONE ✓
BLOG POST AT LEAST 3 TIMES ✓
POST ON BOOKSTAGRAM AT LEAST 3 TIMES ✗
COMPLETE READING CHALLENGE!! ✓
READ AT LEAST ONE CLASSIC ✗✓
LOWER NUMBER OF TO-REVIEW BOOKS ✓✗
HAVE YOURSELF A MERRY LITTLE CHRISTMAS ✓
Sure fine whatever. Satisfactory performance in my opinion.
GOALS FOR JANUARY
Get off to a good start in new classes!!
Get off to a good start on that insane reading challenge
Complete 2018 wrap-up series
Read at least one classic
Write reviews
Stop stressing about the things you've been stressing about
This is a weird transition month. For the first half, I'm still on break from school, but also still interning and working part-time. Then new classes start, which always stresses me out for at least one (1) month.
Also there are some things I've been stressing over for a bit that I would like to stop stressing over immediately, either through a) problem-solving using confrontation I clearly lack or b) deus ex machina-style interference from a higher power.
Really hoping it's the latter, to be honest.
---
Read: ?-December 1 🌷🌿🌷 Rating: 3 stars
The fact that this is 176 pages long and STILL took me a million jillion years to finish it is not a good reflection on the book. But also it's not a good reflection of my energy at the time, and to be honest it's hard to say which is more at fault
Truly I think Gordon Lish, the editor of this collection, is more of an artist than Raymond Carver!!! I mean have you read The Cathedral!! Overly sentimental stuff, that!!
---
---
2. Winter by Marissa Meyer
Read: November 1-December 3 🌷🌿🌷 Rating: 3 stars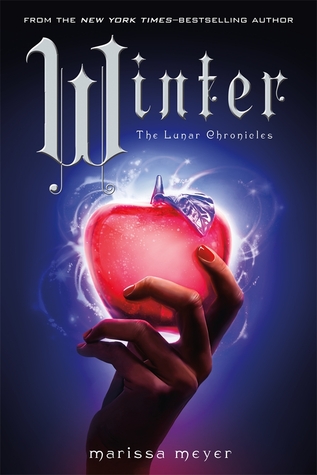 Sweet Mary Magdalene, this book is long. (I don't know if that's an expression. I just know I'd like it to be.)
I technically marked it as currently reading on November 1, and I didn't finish it until December 3!! It's 827 pages long!! And it's mostly about teenagers in space falling in love in a vaguely fairytale fashion!!
Not my bag.
---
---
Read: December 4 & December 6 🌷🌿🌷 Rating: 3 & 4 stars
They say cheaters never win, and yet I read two two-page "books" and, in doing so, finished my reading challenge. A clear win.
One of these was short and holiday-y and didn't have Gansey in it, and one of these was short and holiday-y and had Gansey in it. Guess which one I liked.
Either way, they are very short and I have not much to say about them, except the following quote: "Gansey. That's all there is."
---
---
Read: December 6-14 🌷🌿🌷 Rating: 2 stars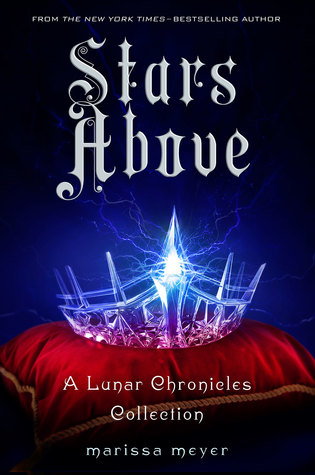 I would happily read a grocery list if it was for the Cress-and-Thorne household…but, like, everything else about this was reallyreally soso boring.
I enjoyed:
– the Thorne story
– parts of the last story
And…that's it. (I copied and pasted this from my review because I have so little to say about it.)
---
---
Read: December 14 🌷🌿🌷 Rating: 3 stars
I wanted to read this for SO LONG and it seemed SO COOL, and yet here we are. With a three-star rating on our hands. Because it was short and flat in a way that is imPOSSIBLE to rate positively. It was just nothing. A short flash of nothing.
But I got it for free from Amazon after I bought my sister a comic for Christmas so. No loss really.
EXCEPT EMOTIONALLY.
---
---
Read: December 15-16 🌷🌿🌷 Rating: 5 stars
The thing about me is that I only really, truly love one YA author, and yet that author is so excellent, so unique, so fantastic and consistent and creative and wonderful, that it's also totally fine.
That author is Emily Henry, and this book is so.
Unbelievably.
Good.
---
---
Read: December 16-18 🌷🌿🌷 Rating: 5 stars
I have read this book four times.
I, Emma, I who love nothing more than to read and hate YA contemporary, have read this book, which is in many ways a compilation of things I hate, four times.
It is a five star read.
I do not have an explanation.
---
---
Read: December 23 & December 26-27 🌷🌿🌷 Rating: 4 stars & 2.5 stars
At which point I suddenly remembered that I had said that I would (re)read all of Sarah Dessen's books in 2018, and I still had one reread and one newbie to go.
Past me claimed Saint Anything to be Sarah Dessen's best book, and it thrills me to say that past me was correct.
Once and for All was super weird and meh! So. A win some/lose some situation.
---
---
Read: December 19-27 🌷🌿🌷 Rating: 1.5 stars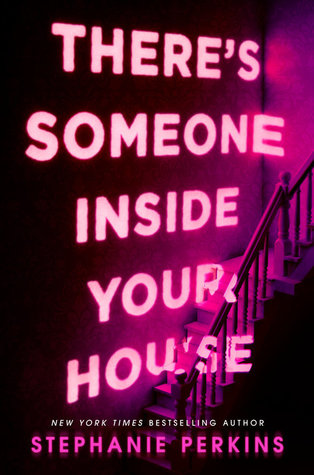 Why. Am. I. Surprised.
I should not be surprised. This book has one of the lowest Goodreads ratings I've ever seen. It's by an author I've one-starred twice. It's in a genre I don't read that often.
And yet. Here I am.
Surprised.
---
---
Read: December 30-31 🌷🌿🌷 Rating: 2 stars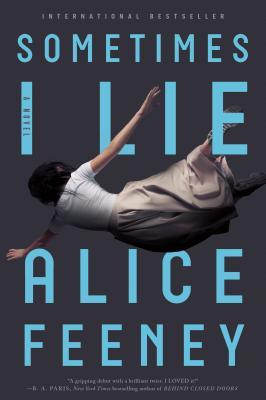 Under the wire!
Coming in hot to finish out the year how I spent it: by occasionally reading semi-underwhelming British thrillers that contain exponentially more descriptions of characters drinking red wine than twists.
Also stole that from my Goodreads review. I JUST DON'T HAVE THAT MUCH TO SAY.
---
---
Narrowly avoided a reading slump in the middle there, but I'm happy with how much I read!! Mostly because I finished my damn reading challenge boiiiii. Onto the next one.
Anyway, without further ado……….
My final average rating for a month in 2018……………..
Drumroll please………
…
3.167!
Not bad!
I posted four times in December!! Which is honestly not that many. Especially considering I was on break for like half the month. But we live and we learn. (Minus the learning part.)
Here are my top three most-viewed posts for the month!! (Sorry, single not-as-good post.)
So there it is! The last wrap-up of 2018. It's all over, folks. We did it.
Now if someone could please tell me how I can hibernate. Eating a ton of food and sleeping till it's warm out sounds ideal, thank you.
How was your December? Did you finish your reading challenge? How was your 2018?
Is your January off to a good start? Did you make any resolutions??? I sure didn't.