I'M SUFFERING.
I know you may be tempted to be like "Oh, she's just saying that," due to the fact that I constantly complain and constantly exaggerate and not a single thing I have ever said can or should be trusted from now until the end of time.
But ignore all that, because I'M SUFFERING.
We'll get into why.
Everything hurts and I'm dying.
For most of this month, I have worked 30 or 35 hours a week. In the middle of this month, school started. Throughout this month, I have continued doing my internship (which is separate from the number of hours I worked).
I enjoy being busy, BUT NOT LIKE THIS.
I have had no time to read. Or post. Or write reviews. Or read other people's posts and reviews. Basically I am suffering in a void in which each of my minutes is scheduled in a way that is boring and un-fun.
I don't care for it in the slightest.
BUT OH OH OH: A GLIMMER OF HOPE. My favorite band in the entire universe, Vampire Weekend, dropped new music for the first time in almost 6 years.
That, in and of itself, is almost enough to write off all the negatives.
Almost.
JANUARY GOALS
GET OFF TO A GOOD START IN NEW CLASSES!! ✓
GET OFF TO A GOOD START ON THAT INSANE READING CHALLENGE ✗
COMPLETE 2018 WRAP-UP SERIES ✗
READ AT LEAST ONE CLASSIC ✓
WRITE REVIEWS ✗
STOP STRESSING ABOUT THE THINGS YOU'VE BEEN STRESSING ABOUT ✗
Failure is a part of life. I cannot be bothered to be bothered about this. I AM TOO BUSY SUFFERING CONSTANTLY.
GOALS FOR FEBRUARY
Catch up on reading challenge
Read at least one classic
Blog post at least three times
Instagram post at least three times
Write reviews
Please, for the love of God, stop stressing about the things you've been stressing about
We love to: fail goals and then set the exact goals for the next month, thereby literally setting ourselves up for failure.
More of the same.
Okay no to be ~earnest~ (and therefore cheesy and authentic and devastatingly off-brand), I am trying to set myself up to have a Better Mental Health Month next month. I am unslumped. I freed up some time for reading and blogging and whatnot. I am eliminating (or, okay, lowkey reducing) some toxic people and habits.
Fingers crossed February looks absolutely nothing like January!!!!
I cannot do this again.
---
Read: January 2-3 🌷🌿🌷 Rating: 2.5 stars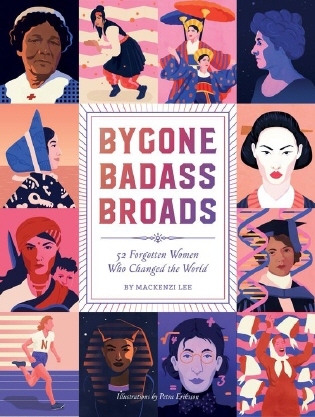 In which I suddenly think "Hm……maybe there's a downside to all of these feminist anthologies of powerful women in history I have been nonstop raving for about for one (1) calendar year."
The more I've sat with this book, the more I'm like…huh. I don't know if I'm a fan of this. Obviously for the grammatical errors, but also for the "YAS QUEEN!!! GO OFF!!!" trivializing mentality it brings to the stories of a lot of women who really struggled to do what they did.
Bleh.
---
---
Read: January 3-5 🌷🌿🌷 Rating: 1.5 stars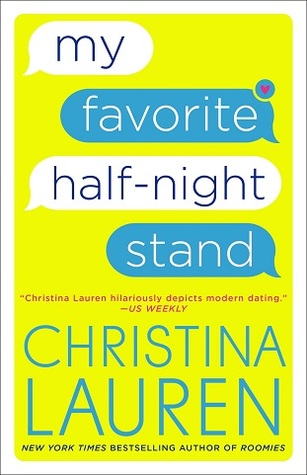 Me: *picks up a third book by an author duo when I didn't like the first two books I read by them*
Me, later: Hm……crazy that I never like any books….a real mystery…..why I simply suffer for no reason……
I haven't been the world's biggest fan of anything I've read by Christina Lauren (Exhibit A; Exhibit B), but this was the annoying-characters cherry on top of the boring-love-interest-and-nonexistent-plot sundae.
---
---
Read: January 5 🌷🌿🌷 Rating: 4 stars
I have had this book on my TBR for years, mostly because everyone says it's adorable and excellent and joyful and I believe myself to exist outside of everyone, due to the whole unpopular opinion thing.
But I am equal parts thrilled and ashamed to say everyone, in this case, was correct.
This book was a damn delight.
---
---
4. A Little Tea Book by Sebastian Beckwith & Caroline Paul
Read: January 6 🌷🌿🌷 Rating: 3 stars
Bloomsbury was so kind as to send me a copy (yes!! A real copy!! Hardcover and everything!!) of this book, which probably numbers among the top fifty most adorable things I have seen in recent memory.
That's better than it sounds. My Adorable Sights list is suuuuper competitive.
I am not all that interested in tea, and this book did not really change that. But it did look good as hell while doing it. Or not doing it, rather.
---
---
Read: January 8 🌷🌿🌷 Rating: 4 stars
JOY JOY JOY JOY JOY JOY JOY!!!!
This is a contemporary, and it also is feminist as hell, and it is also against the not-like-other-girls trope, and there's a badass powerful main character and no girl hate and a lot of girl power and a romance that isn't the most important part of said powerful main character's life and EVERYTHING GOOD IN THE WORLD!!!
Also, a criticism of a John Green book. And if there's a more surefire way to land straight on my best contemporaries list I sure haven't heard of it.
---
---
Read: January 11 🌷🌿🌷 Rating: 3 stars
And then it all came crashing down.
I mean, not really. But I mean I was riding the high of a gorgeous feminist knockout of a contemporary to take down and revolutionize the damn genre and then I went right into this. Which wasn't a bad book.
But it didn't exactly make me want to go out and start penning strongly worded letters to the rest of the YA contemporary authorship about what the Second Coming is going to look like.
---
---
Read: January 6-12 🌷🌿🌷 Rating: 5 stars
Let it be known that all I want from any book for the foreseeable future is the following:
coziness
comfort
sisters
beautiful 19th century writing
ideals radical and feminist for their time
pure, unadulterated joy
PERFECTION.
---
---
Read: January 13-17 🌷🌿🌷 Rating: 2 stars
This book…was so boring.
Like, it was criminal. I've had the experience of reading a book and being like "oh I must be about halfway done, since things are actually starting to happen!!" and then in actual fact being two-thirds done or so.
But I don't remember the last time I reached the last page of a YA fantasy and was STILL like wait…lol when's the plot going to start.
(Thanks to Macmillan for the ARC)
---
---
Read: January 27-30 🌷🌿🌷 Rating: 2 stars
And with that, the slump came crashing in.
I had to read this book for school, and I really really enjoyed the first half and then was so absolutely infuriated by the events of the second half that I participated in a ninety-minute long """"class discussion""" (read: argument just short of a screaming match) about whether it's a legitimate criticism worthy of a literature student to call the actions of a character f*cked up and anti-feminist.
You can guess where I stand on that.
---
---
That's it. I barely read. I hate myself I'M ALREADY SO BEHIND ON MY READING CHALLENGE UGH. WHY MUST I USE MY LIMITED FREE TIME FOR SCHOOL THINGS AND """""RESPONSIBILITIES""""" RATHER THAN DOING THE THING I WANT TO DO, WHICH IS READ KING OF SCARS!!!!!
Anyway. The moment we've all been waiting for….
….
…My average rating for this month is……..
3!
Incredibly even. Also, fine.
I only posted twice in January, because I am terrible and my life is in shambles. Here is that tragic duo, in order of views:
So there it is! My terrible reading/blogging/reviewing/living, generally month.
Now let's never speak of it again.
How was your January? Did you get a good start on your reading challenge? Did you set a reading challenge?
What was your favorite book you read? Least favorite? Have you read any of the books I've read? Did anyone else fail under the weight of their own expectations and responsibilities, like Atlas if Atlas had dropped the earth?