I SHOULD NOT BE WRITING THIS BLOG POST.
Just feet away from me is a fun taped-up piece of wall art with the very fun title "DECEMBER DUE DATES" written in deceptively pretty blue-gray marker. Open in other windows on my laptop I have three papers, a presentation and a massive final project. Also my water bottle is empty and I'm kind of thirsty. And could do with a mandarin orange.
Basically I'm being pulled in 100 different equally important directions and I should go to one of them. But I started doing this instead, so.
What are you going to do.
Oh, boy, friends. When it rains it pours.
I spent two or three or okay probably bare minimum five months moaning and groaning and feeling awful for doing literally nothing. Just applying for tons of jobs and internships and feeling lazy and yuck all the time.
Then I got a part time job. And also like three days later I got an internship. And now I am doing both of them. And a handful of extracurriculars. And also school, full time. And also trying not to die and/or have a mental breakdown in a pool of my own tears because I'd just rather not do either of those things right now. Too busy.
It's been a lot.
I don't SUPER have anything you'd call ""free time"" at the moment but I enjoy being busy so I'm okay. Well I was okay until finals week suddenly came out of nowhere, back-alley style, and did the emotional equivalent of stabbing me with an actual knife. But we'll get to that.
BUT I MISS READING. LIKE A LOT. AND ALSO BLOG-HOPPING AND BOOKSTAGRAMMING AND WRITING REVIEWS. Because one hundred percent of those things instantly fell through the cracks.
BUT HERE ARE TWO VERY EXCITING THINGS THAT HAPPENED LAST MONTH:
I hit 4000 friends on Goodreads!!!!!!!!! And also the review rankings, because May finally told me what I was doing wrong like the goddamn saint she is.
EMILY HENRY READ MY BLOG POST. This one. Where I talk about how much I love her. I am equal parts embarrassed and excited except actually scratch that not embarrassed at all just so very excited.
I would be very surprised if I got even a good chunk of last month's goals done.
November goals
BLOG POST AT LEAST FOUR TIMES ✓
POST ON BOOKSTAGRAM AT LEAST FIVE TIMES ✗
READ AT LEAST 10 BOOKS ✗
READ AT LEAST ONE CLASSIC ✓
POST ABOUT RENEGADES AND ARCHENEMIES ✓✓
KEEP AN EYE ON INTERNSHIPS ✓✓✓
WRITE AND POST REVIEWS ✓ish
KEEP DOING FUN STUFF! ✓✗
Truly not as bad as it could have been.
Seriously, you guys…what my life has become…I do not recognize it.
Goals For December
Read more
Somehow manage to get all finals work done
Blog post at least 3 times
Post on Bookstagram at least 3 times
Complete reading challenge!!
Read at least one classic
Lower number of to-review books
Have yourself a merry little Christmas
EVERYTHING HURTS AND I'M DYING.
I essentially have two finals weeks, and during each of these weeks life will come and ever so kindly punch me in the face and also I will keep working and internship-ing and doing homework and writing papers and studying and going to class in that time.
December 14th, baby. When at least half of those things will very briefly be over.
And then I will have to do it all over again with brand new classes. Yippee.
It is hard for me to imagine finding time to do a lot of the book-related things I so dearly love until at least break, and maybe not even then. But I'm slightly ahead of schedule on my reading challenge still, so I can at least finish that.
I think.
If I cannot, I will disown myself.
---
Read: November 1-3 🌷🌿🌷 Rating: 4.5 stars
I MIGHT CHANGE THIS TO FIVE STARS.
I don't know. I can't decide. And usually if I can't decide that means I shouldn't give it five stars but also the language is so beautiful and the cover is so beautiful and the relationships are so beautiful and the themes are so beautiful and SHOULDN'T BOOKS WITH THAT MANY THINGS THAT ARE BEAUTIFUL GET FIVE STARS???
But also I can't decide.
---
---
Read: November 3-4 🌷🌿🌷 Rating: 4 stars
I cannot even believe what a fake Alice fan I am. Seriously. You should all burn me at the stake, or whatever the policy for fake-stanning Alice is these days.
Alice's Adventures in Wonderland is my favoritest book ever, as we all know because I never shut up about it, and yet until THIS VERY MONTH, after my wonderful roommate bought me a copy as a birthday gift, I had never read the original manuscript Carroll gave to the real Alice Liddell.
Who am I.
---
---
Read: November 7 🌷🌿🌷 Rating: 2.5 stars
I read this the day before the due date of a book report I wrote on it. So I enjoyed it about as much as you'd expect.
Which is to say: not at all.
But also no worries because I got an A on the book report and I am still absolutely thriving 10/10 what no I'm not crying you're crying leave me alone it's fine I'm FINE!!!
More importantly — would you look at that ugly ass cover thoooo.
---
---
Read: November 8-11  🌷🌿🌷 Rating: 2.5 stars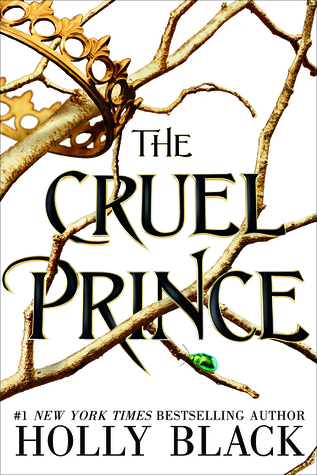 THAT'S RIGHT, YOU GUYS.
I finally read this book and guess the hell what!! Yeah you read that rating correctly!! I DIDN'T CARE FOR IT ALL THAT MUCH!!
Trying to hype up my unpopular opinions like they're fun and not debilitating in order to feel alive: Check.
Anyway. I didn't get the appeal of this one. (Insert absolutely no one being surprised here.)
---
---
Read: November 11-15  🌷🌿🌷 Rating: 4 stars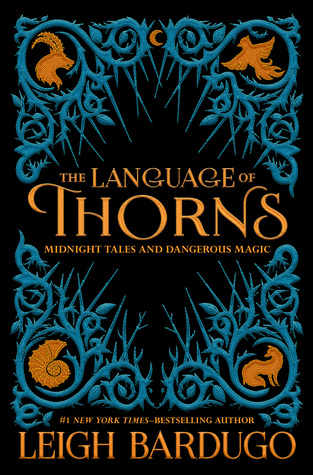 Yeah baby!!! A YA fantasy with some degree of hype that I was lightly anticipating…and it DIDN'T disappoint me!!
I want to give Leigh Bardugo a lil kiss on the forehead for single-handedly giving me the strength I need to make it through the harsh harsh world of YA fantasy.
But I will settle for the knowledge that there is a book that combines Bardugo and Grisha and illustrations and fairytales and dark spookiness and manages to be nearly as good as the sum of its parts.
---
---
Read: November 16-18 🌷🌿🌷 Rating: 1 star
Guys, I don't say this lightly, but uh…what the f*ck was this?
A book where men are prejudiced against? And women are evil for saying they don't need men to flourish and thrive? Where misandry is a way bigger problem than misogyny, and actually just give men the power back because clearly women are a hundred million thousand jillion times worse?
I am confused. And also furious. Very very very furious.
---
---
7. Fangirl by Rainbow Rowell
Read:  🌷🌿🌷 Rating: 4 stars
Well, well, well…would you look at that. I read Fangirl again.
I wrote about it in my fall recommendations post and then everybody was like "yeah so true that book is perfect for fall!!" and I said "yeah…you know what…you're right. By which I mean I'M right and also now I want to reread this book."
So I did. Mostly on a bus. It was pretty good. You know. Exactly four stars because past-me isn't past-me enough to be totally wrong.
I love Levi and Reagan BYE!
---
---
The only thing worse than being in a slump is when you're not in a slump but also you have absolutely zero time to read. Okay maybe not worse but it hurts just as muuuuuch bleh.
Anyway. You know the drill. Drumroll please for this minuscule month's average rating…
…
…
Keep drumming…
…
3.214!
Sure whatever.
I POSTED FIVE TIMES!! Still not sure how I managed to have it so together at the beginning of this month, and then just…absolutely not at all at the end.
Love to post enough so that not all of my posts make this list!! Sorry, two posts that weren't as good as the others in terms of views.
Oh please powers that be let me catch a damn break next month. I am not built for this life. I am not one of those New York businesswomen who say you can have it all. I can't have it all, and also I only want two things anyway and those two are cookies and books.
All I want for Christmas is…
God damn it I'm so distracted I NEARLY FORGOT IT'S MY FAVORITE TIME OF THE YEAR!!!
How was your November? Did you read anything good? Have you read any of the books I read?
How's your December so far? Are you looking forward to this month, or do you, like me, feel the need to enter into hibernation?