Welcome to………the emmareadstoomuch Monthly Wrap-Up, Newly Expanded Edition!!!
As with all adaptations and additions on this blog, I saw other people doing this and wanted to take it for myself.
Instead of just having a wrap up of books I read, I ALSO have goals now! Wow. Look at me. And a top posts section! I unceasingly amaze myself.
I hate making goals. I hate New Year's resolutions. I hate long-term planning. I hate short-term planning. I hate it all.
Unfortunately, last month I was forced to take on a – gasp – TBR.
There were 28 books on it, and I managed to read….drumroll please…nine of them.
Honestly I'm not mad at that number. Because I do NOT do well with being told what to read. Even if I'm the one doing the telling.
February goals
Read at least one classic ✓✓
Read at least 20 books ✓
Do school-assigned readings ✗
Read ARCs ✓ (kinda)
Have a higher monthly rating than last month ✓
Goals for March
Read at least one classic
Read at least 22 books
Do better at school assigned readings
Read ARCs
Have under 10 reviews not posted on Goodreads
Have an average rating over 3

Read: February 1 🌷🌿🌷 Rating: 3.5 stars
This month started out pret-ty solid. Reading-wise, that is. Everything else-wise: on-fire garbage can.
This is a YA thriller type deal that comes out in June (thanks Bloomsbury for the ARC!!). Ragtag group of teens gettin' mildly confused to minimally scared on a cruise ship. I liked it, which is always surprising. Elise liked it, which means that it's probably actually good.
(Yes, I am telling you on my very own blog that you should NOT, under any circumstances, trust my opinion. Just start trusting Elise's instead tbh.)
Also Goodreads is doing a giveaway for a copy!!! If you're not keeping a keen eye on Goodreads giveaways then honestly…………….wyd.
---
---
Read: February 5-6 🌷🌿🌷 Rating: 2.5 stars
Another day, another ARC of a YA thriller.
But by "another day" I mean "five days later" because honestly what was happening to me at the beginning of this month??? Did I forget how to read?????
Possible.
This one's out in May (thanks to Macmillan for the ARC). Another ragtag group of teens, this one a ragtag group of teens trapped in a shopping mall with active shooters.
The weirdest ever treatment of social issues. I canNOT get over it.
---
---
Read: February 6-7 🌷🌿🌷 Rating: 2 stars
Reading this Extremely 2003 contemporary was…wow.
I was six in 2003, but even, like, thirteen year old me wouldn't have liked this book?? Probably checked it out from the library because it says "butt" and that's funny. But also probably return it without reading it.
Anyway. I """had""" to read this because Bloomsbury was so kind as to send me an ARC of the sequel, which is inexplicably out in May. Of this year. 15 years after the first one. Sure.
There are also Goodreads giveaways for both this book and its sequel, if you're into the sound of that.
---
---
Read: February 6-8 🌷🌿🌷 Rating: 3 stars
Do I wish I loved this book? Yes.
However did I love this book? Not quite.
It is bonkers diverse though and it doesn't assume pronouns for
a n y c h a r a c t e r and that almost makes up for the constant constant constant constant unrelenting suffering of the drama.
I gave this book three stars, guys. I really tried. Through the splitting migraine that these seventeen year olds stumbling toward true wuv gave me.
Out in May!!! Thank ya to Macmillan and Swoon Reads for the ARC.
---
---
Read: February 10 🌷🌿🌷 Rating: 5 stars
IF YOU THOUGHT I WAS DONE SCREAMING ABOUT THIS BOOK YOU WERE, GUESS WHAT, WRONG. I WILL NEVER BE DONE SCREAMING ABOUT IT. I LOVED IT ON A RIDICULOUS LEVEL.
You guys. I don't know how many times I have to tell you: band of ragtag diverse child pickpockets in 1960s Marseille. Illustrated. Map. Beautiful hardcover. Hilarious, Snicket-esque narrator. MIDDLE GRADE ADVENTURE
These are the only attributes that any book ever needs to have for me to love it ok.
---
---
Read: February 10-12 🌷🌿🌷 Rating: 3.5 stars
God is there anything better than a Sarah Dessen book?
Except Dreamland. Or That Summer. Or The Truth about Forever.
Okay is there anything better than certain Sarah Dessen books.
Also yes fine there still is but I like a good Sarah Dessen book. That's what I'm getting at. And this is a pretty good one.
God, imaginary voice that serves as you guys when I'm writing blog posts, can you give me a goddamn break?????
---
---
Read: February 13 🌷🌿🌷 Rating: 3 stars
Does anyone ever feel, like, passionate about novellas?
asks the person who has given four 5 star ratings this year, three of which were around 200 pages
This book wasn't bad and made me hopeful for liking One Dark Throne (the Three Dark Crowns sequel) but also, like. Why did I read it? Why was it published? Why do authors write novellas and then sell them for actual human money? What is capitalism? What is cash? Why do we all agree that these certain pieces of paper = goods and services?
I don't know, but thinking about that is more interesting than thinking about this book.
---
---
Read: June 5 – February 13 🌷🌿🌷 Rating: 1 star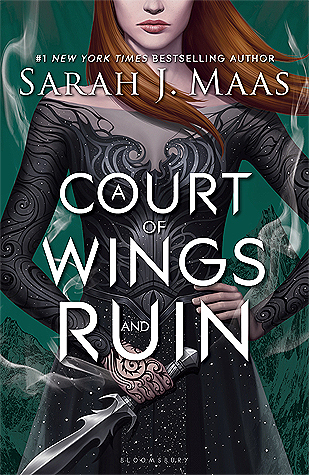 At the beginning of February, I made a bold claim.
"This month is the month when I finally finish this book."
Maybe that doesn't seem like such a bold claim, but you probably aren't taking into account that I'd been currently reading it for eight months and I two starred the first book and I two starred the second book and it's 705 pages long and it's the worst book ever, in the world, and I hated it so much.
But I did it.
I continue to check the mail daily for whatever Prestigious Award I'll inevitably receive for my suffering.
---
---
9. Grimm House by Karen McQuestion
Read: February 15 🌷🌿🌷 Rating: 2.5 stars
Whoa. Great last name.
As my quality of life rapidly devolved this month, the agents that Goodreads has watching me realized that I needed something to give me The Will To Live (TM) (that's where I would have put a TM symbol if I had the energy to find one and paste it).
Anyway. I won like 4 giveaways!!! This was one of them.
Really eh middle grade, but even eh middle grade is better than most YA y'know?
---
---
Read: February 13-17 🌷🌿🌷 Rating: 4 stars
I love classics, but more importantly I love my past self for deciding that I should force myself to read a classic per month for my own sanity and well-being.
O.K. except this book was probably detrimental to both my sanity and well-being.
BUT IT WAS SO GOOD WHO CARES.
Yay true crime. Yay classics. Yay an author so good he can make you feel sympathy for dead people in 50 pages or less when you don't even experience human emotions.
---
---
Read: February 16-18 🌷🌿🌷 Rating: 3.5 stars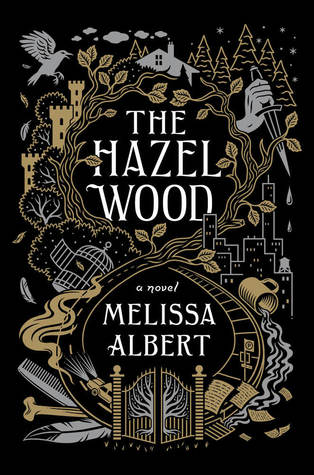 I LIKED THIS BOOK SO MUCH.
NO ONE ON EARTH LIKED THIS BOOK. NONE OF MY TRUSTED REVIEWERS. EVERYONE SAID "HEY THIS BOOK IS BAD" BUT GUESS WHAT.
I DIDN'T.
It is the total opposite situation of what happens to me every day of my life…and I love it.
Reverse unpopular opinions FOREVER!!!!
---
---
Read: February 18-19 🌷🌿🌷 Rating: 2.5 stars
This book…kind of tried to take down gender stereotypes???
Well. Just teenage-girl ones. And also no further than "you can be pretty AND smart!!" But still. This book is from like a hundred years ago (otherwise known as 2009) so that's pretty cool.
Unfortunately, everything else about it was SO BORING that I almost, like, forked my eyes out or whatever.
But: female friendship???
The Great Sarah Dessen Reread Extravaganza of 2018 will continue.
---
---
Read: February 20-21 🌷🌿🌷 Rating: 2 stars
ANOTHER GIVEAWAY BOIIIIIII.
I AM THE QUEEN OF LUCK. THE RULER OF CHANCE. THE GOODREADS GIVEAWAYS ALGORITHM QUIVERS BEFORE ME.
Not like I really gained all that much. This book is so riddled with grammatical errors and typos that I filed paperwork to start copyediting self-published books pro bono.
Charity, generosity, grammar fixation: these are the tenets that make up my volunteer service.
---
---
Read: February 20-21 🌷🌿🌷 Rating: 3 stars
I did it!!! I buddy read!!!
This was accomplish-able in this case mainly because I did it with May, who I already talk to on the reg, and we just read this at similar times and then talked about it extremely briefly and then moved on.
Bonus points that we both had the super unpopular opinion of finding it meh!!
May is better than me and already reviewed this, so you can find her review here.
---
---
14. Misery by Stephen King
Read: February 22 🌷🌿🌷 Rating: 2 stars
I read my first ever Stephen King book this month!!!
Wasn't a fan!!!
I just found it much more yucky than scary. Like, ugh. Wounds. So many wounds.
I couldn't eat while reading this book, which was a disappointment because eating and reading simultaneously = my favorite activity by far.
No contest.
---
---
Read: February 18-23 🌷🌿🌷 Rating: 3 stars
This was pretty much a contemporary, because there were LITTLE TO NO SUPERHEROES.
Okay. That's not true. Approximately 62.27% of the characters were superheroes, but they were just never doing fun superhero stuff. A lot of romance. A lot of older brother shenanigans. A lot of…musical theater?
This is like One Direction fan fiction circa 2012 if Zayn were a superhero and Harry were the lead opposite you in the school play and Niall were your older brother.
Don't ask me how I know so much about One Direction fan fiction but trust me on how accurate that description is. (Thanks to Macmillan/Swoon Reads for the ARC!)
---
---
Read: February 24 🌷🌿🌷 Rating: 3.5 stars
I LITERALLY DIDN'T SEE THE TWIST OF THIS COMING.
Okay, like. I saw a third of the twist coming from a million miles away. But the other two-thirds not even a LITTLE.
So that was cool.
Otherwise this book was weird? It's a YA thriller, and therefore it's very high school-y and not very thrilling. Except these characters never go to class? Whatever. You get it.
Thanks to Macmillan for the ARC!
---
---
Read: February 1 and February 25 🌷🌿🌷 Rating: 3.5 stars
God. That cover is truly awful on so many levels.
I had to read this for school, and then I had to read it again for school. Because I wrote a really terrible paper on it.
Quote gathering.
You know the drill.
But this was a pretty good read all things considered.
---
---
Read: February 23-27 🌷🌿🌷 Rating: none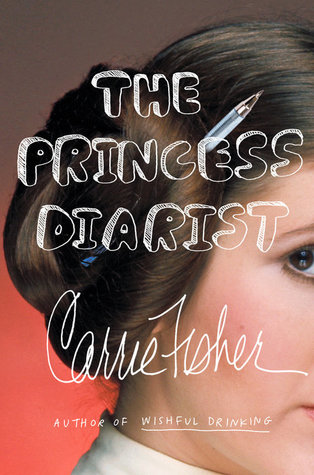 I DNFed this book!!! I haven't DNFed a book in ages!!!
The first half of this is 2016 Carrie Fisher reflecting on her affair with Harrison Ford during the filming of A New Hope, and the second half is 1976 Carrie Fisher's diaries.
Reading the first half was rough enough!!! It sucks learning one of the Great Movie Squads was actually 2/3 an older married man taking advantage of a young woman!!! I didn't need to read the lovesick pain of said young woman along with it sorry not sorry!!!
But. I love and miss Carrie Fisher man.
---
---
Read: February 27-28 🌷🌿🌷 Rating: 3.5 stars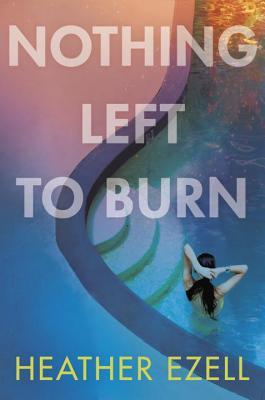 I weirdly…related to this book?
Which is not exactly what you want to say about a YA thriller centering on an emotionally abusive/creepyish boyfriend and a massive wildfire.
But here we are you know???
So in conclusion: relatable + pretty addictive in addition to being overall eh.
---
---
That's an average rating of……..drumroll please…………………..
3.139!!!
Can you believe it!!! 3.139!!!! 2017 was 2.7!!!!! Last month was 2.8!!!! What a massive improvement!!! I can hardly believe it.
But my most viewed post of the month was actually none of these. My review of The Light We Lost, which got optioned this month for what will surely be a terrible movie, got hella views for some reason.
The world works in mysterious ways.
So there's February! It was…not awesome honestly. Even though the books I read were better. But it's a short month and it's over and now it's spring break baby!!!!! No complaining from me!!!
But also probably not a lot of reading either. It's March 4 and I have not yet completed a book.
Oops.
How was your February? Did you read anything good? What was your favorite read of the month? Or your least favorite?
Have you read any of the books I've read this month?