Well.
It's been a goddamn while.
And when it's been a goddamn while (read: FOUR MONTHS)…then we've got a goddamn lot to catch up on. So let's get into it.
Immediately.
Well…it's been more than one of those.
I talk about all the wiiiild and craaaazy things that happened in my Joyful Celebration of My Merciful Return post. But to sum up in three words: School, Graduation, Employment, baby. The big three of an amusing and fruitful life.
Things are fine. What they don't tell you about post-graduation life is that working forty hours a week at one thing is actually way, way, way, way easier than working at two jobs and also having classes and also having homework and also having extracurriculars.
How will I even fill the eight hours a week I used to spend on stress-induced mental breakdowns??
I would say "by reading and blogging," but that would be the productive thing, and also the thing I want to do, and also the thing that would bring me the most happiness.
So knowing me that is not what is going to happen.
It seems truly absurd to revisit my January goals in order to determine whether I achieved them in February, so let's just…not do that.
Instead: new goals! Who cares about the past, burn it to the ground! Future only, baby!
(This is the second time I've said baby in this post. Someone needs to give me a word usage quota.)
---
---
Goals for July
Remain ahead on reading challenge
Read at least one classic
Blog post at least twice (but really at least three times)
Lower number of books on "to-review" shelf on Goodreads
---
---
Setting the bar lowwww.
And probably still going to miss it.
Like limbo, but if it was better if the bar was low. (Have you ever considered that limbo is one of the few situations in which a low bar creates more difficulty?)
(I'll shut up about limbo now.)
IT'S SUMMER. (Read in the voice of the guy from the Vine. The one where he says he has his hat on backwards and it's time to f*cking party. That one. This one. Please.)
I want to read a million books and do nothing else, and also keep spending time on Goodreads (you guys I am spending so much time on Goodreads. Find so much content on my Goodreads), and get active on this blog again.
But also, as mentioned, I have a siiiinking feeeeeling I'm going to do absolutely none of that.
Call it self-destructive tendencies and some light psychic abilities. Who cares!! (I care.)
Now we have like 50+ read books to get through so…let's do that.
---
---
Read: January 20 – February 3 🌷🌿🌷 Rating: 1.5 stars
Do you ever have a reading experience so terrible that it not only taints your view of that book forever, it somehow makes you feel unpleasant to even recall it, so just by hearing the title or seeing the cover you're in a somewhat worse mood than you were immediately before?
Relatedly, I hated this book.
---
---
Read: February 3 🌷🌿🌷 Rating: 1.5 stars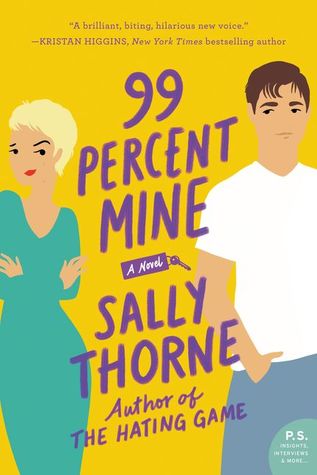 I've said it before and I'll say it again: Life is naught but a series of neverending disappointments, occasionally broken up by moments of seeming joy that seem to be an indication of relief but, in fact, serve only to make the next moment of disappointment seem harsher in contrast.
I loved The Hating Game so much and did not care for this at all.
---
---
3. Carry On by Rainbow Rowell (reread)
Read: January 22 – February 3 🌷🌿🌷 Rating: 2.5 stars
I have always (and by "always" I mean for approximately 2 years or less) had a fixation with having a very critical average rating. Mostly because it's reflective of me being critical.
Lately, I have been enacting this fixation by not only being hypercritical of the books I read, but also rereading ones I read a while ago in order to be hypercritical of them too. This book was fine.
---
---
Read: January 29 – February 4 🌷🌿🌷 Rating: 5 stars
Oh, this? This old thing that's happening here? Not remarkable at all. Not crazy. Just me five starring a Neil Gaiman book for the THIRD TIME. Nothing wild or anything. Happens all the time.
(Okay, maybe my put-upon blasé attitude is covering up the fact that this is LEGITIMATELY UNBELIEVABLE. THIS NEVER HAPPENS TO ME. I AM OVERJOYED AND I WANT TO KISS NEIL GAIMAN ON THE FACE. In a purely platonic, thanks-for-the-art type way.)
---
---
Read: February 4-6 🌷🌿🌷 Rating: 4 stars
I maintain that all anyone needs to know about Emma Mills books is that their covers look like this.
Sure, they're also quick reads, and usually fluffy, and often funny. Pretty good characters. Fun coming-of-age plotlines.
But really you just need to know about the covers.
---
---
Read: February 5-6 🌷🌿🌷 Rating: 2 stars
I, from time to time, will grow a brief obsession with an individual's Twitter account and read their tweets like a book. It is my standing policy that, when it comes to my attention that the subject of one such Twitter binge has written a book, I will read that book.
Realizing you're more interested in someone's Twitter than their publication is a strange thing.
---
---
Read: February 9 🌷🌿🌷 Rating: 2 stars
Back to your regularly scheduled disappointment. (Although, did we ever really leave?)
This was the meh-est read in the history of the world. To the best of my recollection, I never once felt anything while reading. Besides boredom, which I really, really felt. And maybe some light frustration.
---
---
8. The Pickup by Nadine Gordimer
Read: February 10-12 🌷🌿🌷 Rating: 2 stars
It's the moooost wonderfullll tiiiiime of the yearrrrrrr…
When you're finally out of your reading slump but it doesn't matter because you have school assigned reading so you have to force yourself to read that instead of anything you actually want to read and it threatens to put you right back in the slump again.
---
---
Read: February 12 🌷🌿🌷 Rating: 3.5 stars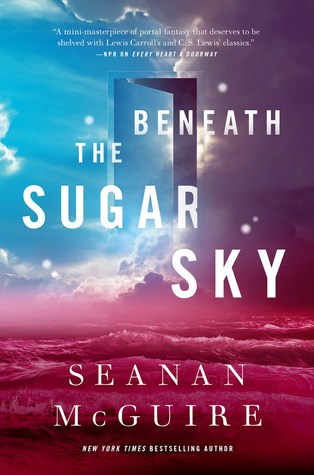 Everything I've ever said about this book can be boiled down to the sentence "This is set in Candyland," and there are two reasons for that:
That's the most important thing I could ever say about anything ever.
I literally did not care about anything else that happened in this entire book.
---
---
Read: February 16-17 🌷🌿🌷 Rating: 4 stars
I have given this middle grade series about a ragtag group of middle school girls who read children's classics with their moms consistently higher ratings than the collected works of Shakespeare.
I will stand by that take until my dying day. Show me where Romeo and Juliet eat homemade cookies and overcome bullying while reading Little Women.
---
---
Read: February 10-18 🌷🌿🌷 Rating: 3.5 stars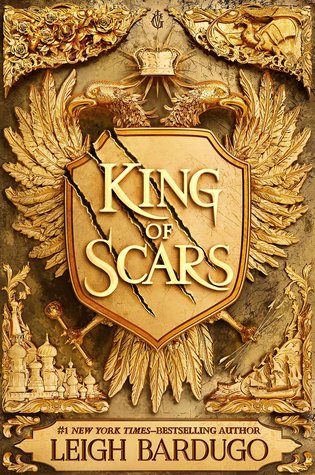 I simply can't remember why I thought this was a four star read.
I can't really remember anything about it. It took me eight days to read and I don't recall feeling all that entertained. I haven't written a review yet because I'm 35 reviews behind because I am a shell of a person, so no help there. In conclusion: Probably going to lower this rating.
---
---
12. The Kingdom by Jess Rothenberg
Read: February 19-20 🌷🌿🌷 Rating: 4 stars
OH YEAH.
I JUST reviewed this and posted a review of it here and everything, so I have absolutely no obligation to write anything about it here. None whatsoever.
Go read the post if you care so much!!!
---
---
13. Moxie by Jennifer Mathieu
Read: February 25-27 🌷🌿🌷 Rating: 3 stars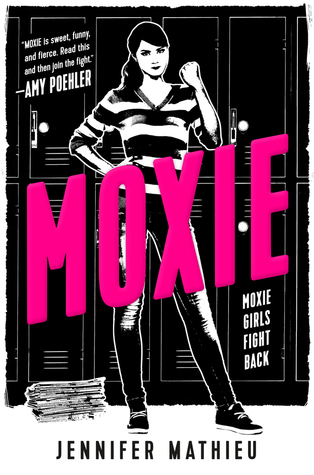 This had two (2) perfect scenes, which is more than a whole lot of books can say for themselves, but it also had a whole ton of unnecessary boring exposition and the worst most antithetical bleh annoying romance ever in the history of the world.
And unfortunately, a lot of books do have the latter two things.
---
---
Read: February 26-27 🌷🌿🌷 Rating: 5 stars (duh)
If you're new here: Hello!!
Also, and more importantly, this is my favorite book ever and if I ever shut up about it for even one second it's pure coincidence.
Welcome!
---
---
Read: March 1 🌷🌿🌷 Rating: 3.5 stars
This is the worst cover in the world and I am sorry to everyone whom I am forcing to view it. It's a cursed image for sure.
Probably the thing about this book I have the strongest response to. Which is more a reflection of the cover than of the book itself. I mean, god, look at that thing. (Like actually, if any holy being could look at it please.)
---
---
Read: March 2 🌷🌿🌷 Rating: 2.5 stars
There's no real reason why I should dislike a beautiful, illustrated, diverse retelling of the Twelve Dancing Princesses, other than the fact that there's no justice in this world and my default setting is disappointed.
I wanted to like this, and I expected to like this, but I simply could not. (Thank you to my dear Bloomsbury for the copy.)
---
---
Read: March 3-6 🌷🌿🌷 Rating: 5 stars
WHO KNEW. TELL ME.
WHO KNEW ABOUT THE BOUNDLESS JOY CONTAINED BETWEEN THE PAGES OF THIS BOOK AND ALLOWED ME TO GO ON FOR SO LONG WITHOUT READING IT.
---
---
Read: March 10 🌷🌿🌷 Rating: 4 stars
You already KNOW I had to follow up my read of Anne of Green Gables with reading about the Mother Daughter Book Club reading Anne of Green Gables.
Yes, this is how my brain works, and I'm quite content thank you very much.
---
---
Read: March 20-28 🌷🌿🌷 Rating: 3 stars
Jane, I could never be mad at you. I want you to know that.
I'm just brutally, irrevocably disappointed.
A Jane Austen read under four stars? I simply never thought I would even HEAR of such a thing. I never DARED have the THOUGHT.
---
---
Read: March 30 🌷🌿🌷 Rating: 4 stars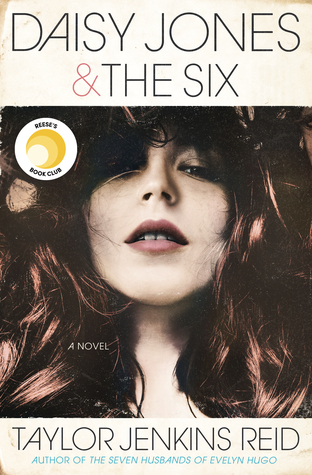 This is like when I know I have time to pick up a book and instead I spend 2 hours reading a series of random articles online that give an in-depth look at some aspect of pop culture I know little to nothing about and previously had no interest in.
EXCEPT I GET TO COUNT IT TOWARD MY READING CHALLENGE.
---
---
Read: April 2 🌷🌿🌷 Rating: 2.5 stars
I thought this was just a contemporary romance about matchmaking, and also cute houses in Brooklyn, but the truth is that it's not.
It has weird magical realism. It's like, Spirituality Magical Realism. And it never gets explained.
I might lower this rating.
---
---
Read: March 31-April 2 🌷🌿🌷 Rating: 4.5 stars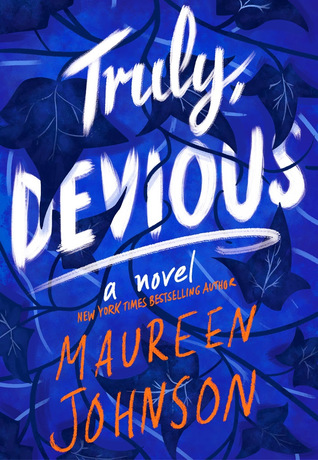 This book is like if I got to sit down in a room with John Green and yell at it him for two uninterrupted hours, and then give him a lengthy, strongly worded letter, and then he took all of that to heart and went off to write a boarding school murder mystery.
I hope I dream about that tonight. ❤
---
---
Read: February 14-April 2 🌷🌿🌷 Rating: 1 star
This book was on my currently reading shelf for a month and a half.
ONE MONTH.
AND THEN ANOTHER HALF OF A MONTH.
And never even once did I find it remotely interesting at all.
---
---
Read: April 4-5 🌷🌿🌷 Rating: 3.5 stars
I kind of already forgot what happened in this book, but judging by my Goodreads pre-review I was completely astonished by it.
Either way, I would like to read the next book now.
I said now, please. (Okay I added the please.)
---
---
Read: April 15 🌷🌿🌷 Rating: 3 stars
Another case of "I was really excited for this book and thought I would like it, and therefore I think I should be allowed to like it, rather than experiencing the 2347683264783th example of mild to extreme disappointment I've had this year."
But that didn't happen. (Thanks to Bloomsbury for the ARC.)
---
---
Read: April 8-16 🌷🌿🌷 Rating: 1 star
I had to read this for school and simply hated it so much. That's it.
---
---
28. On the Fence by Kasie West (reread)
Read: April 17 🌷🌿🌷 Rating: 3.5 stars
ALL OF MY RATINGS MUST BE UP TO DATE UNTIL EVENTUALLY I AM ONLY REREADING BOOKS IN A CONSTANT, REPEATING CYCLE, READING NO NEW ONES EVER.
This was by leaps and bounds the best Kasie West book I've read. And it's only a 3.5 star read. Huge Kasie West fan over here.
---
---
Read: November 19-April 18 🌷🌿🌷 Rating: 1 star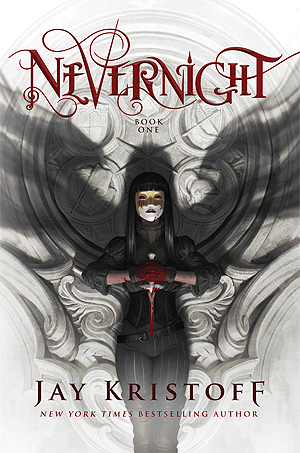 Whoa mama did I hate this book.
Have you ever hated a book so much that it took you five months to read it? And you still had to assign yourself to read it, like a weird sad self-hating homework situation?
No? Me neither. UNTIL THIS.
---
---
30. My Life Next Door by Huntley Fitzpatrick (reread)
Read: April 18 🌷🌿🌷 Rating: 2 stars
For many years, I thought this book and On the Fence, two contemporaries with similar covers that I read during a similar time period, were the same book.
They aren't.
But also they might as well be.
---
---
31. You by Caroline Kepnes (reread)
Read: April 20 🌷🌿🌷 Rating: 4.5 stars
Once upon a time, I read this book in 2017 and it was one of like six books I five starred that whole year. Flash forward two years later to the release of the Netflix adaptation, when I gained the game-changing knowledge that I can picture this book's protagonist as Penn Badgley.
It wasn't as good the second time around. The Penn Badgley bit was very good, though.
---
---
Read: April 22-23 🌷🌿🌷 Rating: 3 stars
I don't remember The Serpent King, which I read an ARC of in like 2016, all that well, but what I DO remember is that it threatened to ruin my goddamn life.
(Basically the highest compliment you can pay a book.)
This book, by contrast, was exactly fine.
---
---
33. Dear Pen Pal by Heather Vogel Frederick
Read: April 25-28 🌷🌿🌷 Rating: 3.5 stars
I don't know how many ways there are to say "I just love the Mother Daughter Book Club." Okay?
(This has been: a tiny, terrible poem. Three rhymes!)
This is the worst of the books, probably. (By which I mean of the several I've read thus far.)
---
---
Read: April 24-30 🌷🌿🌷 Rating: 4 stars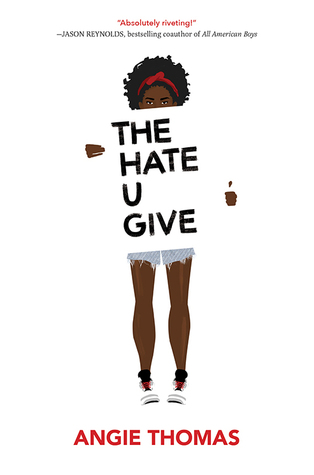 I know you don't need a nine hundred and eighty-seventh person telling you that this book is beautiful and important and you should read it.
But just in case…
This book is beautiful and important and you should read it.
---
---
Read: April 29 – May 1 🌷🌿🌷 Rating: 5 stars
I don't know what massive good deed I did in a past life in order to deserve the blessing that is the Anne of Green Gables series, but I am absolutely not complaining.
These books are, quite simply, pure joy.
Also I want to live inside them and live inside Anne's head please thanks.
---
---
Read: May 1 🌷🌿🌷 Rating: 3.5 stars
This is like the shortest book ever in the history of the world.
But it's also pretty funny. In a parent-y New Yorker kind of way.
A perfectly three-and-a-half-star situation. (Thanks to Celadon for the copy.)
---
---
Read: May 1-4 🌷🌿🌷 Rating: 5 stars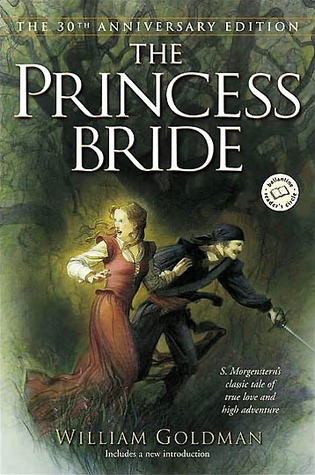 I'm like…87% sure that this book is the greatest in all of human existence. If you haven't read it, you wouldn't understand. And also if you haven't read this book, absolutely what is wrong with you? Do you hate happiness? Do you abhor having a good time.
If you haven't read this book and/or watched this movie and you give a damn about yourself, remedy that right away.
---
---
Read: May 6-7 🌷🌿🌷 Rating: 2 stars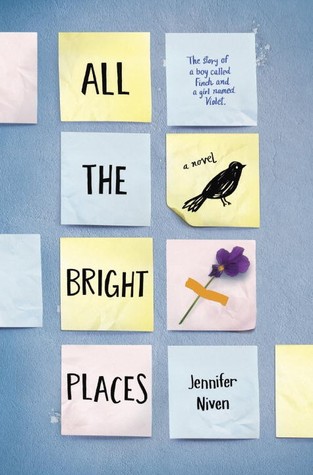 Me, when I read this in 2015: Life-changing. Revolutionary. The greatest love story ever told. Heart-wrenching. Single-handedly taught me both how to feel and how to read. A masterpiece of literature.
Me, when I read this in 2019: What…the damn hell?
Good stuff.
---
---
Read: May 9 🌷🌿🌷 Rating: 4 stars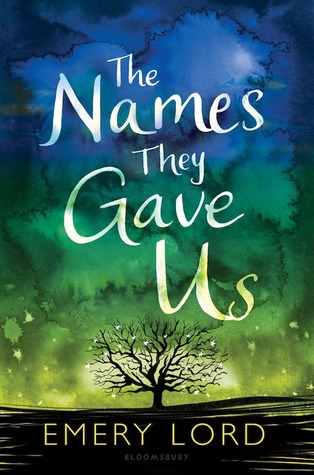 Truly, I can't tell you why I thought I would like this book. I don't have the best track record with Emery Lord, and also the whole Thing of this main character is that she's Christian as hell. (Haha.) Which like. Not to be a d*ck, but that is so not my bag.
But this was…really good? I don't even know.
---
---
Read: May 13 🌷🌿🌷 Rating: 3.5 stars
This is a book about what's inside people's bags.
It is by Abbi Jacobson.
As a nosy person who loves Broad City, it is also like an idea that I blurted when suddenly awoken from a weird dream in the middle of the night.
---
---
41. Coraline by Neil Gaiman (reread)
Read: May 14 🌷🌿🌷 Rating: 5 stars
This is a perfect book, and if you disagree you're wrong.
How does it feel? To be wrong, I mean. I wouldn't know, because I have perfect taste and can recognize that this is a perfect book.
I reread this a month ago and could pick it up again now. I could've just opened it again immediately upon closing it. PERFECT BOOK.
---
---
Read: May 19 🌷🌿🌷 Rating: 2.5 stars
I always think I should read more graphic novels, because I like pretty things and my reading challenge likes things I can read in like 17 minutes.
But the thing about graphic novels is they're one second long and I never feel a single emotion the whole time.
No exception here. (Thanks to First Second for the ARC.)
---
---
Read: May 17-19 🌷🌿🌷 Rating: 5 stars
THE GREATEST LOVE STORY EVER TOLD.
I'm probably the one billionth person to be like, hey, Pride & Prejudice is f*cking fantastic.
But I'm still not going to deny myself the pleasure of saying it's f*cking fantastic.
---
---
Read: May 17-19 🌷🌿🌷 Rating: 5 stars
See: #35, above, because I simply cannot believe I had the luck to discover this series. Because honestly, who would have expected I would have loved these books so much?
I CHERISH THIS SERIES. Cherish. Legitimately. I don't think I've ever used that word in my whole entire life.
---
---
Read: May 21-23 🌷🌿🌷 Rating: 5 stars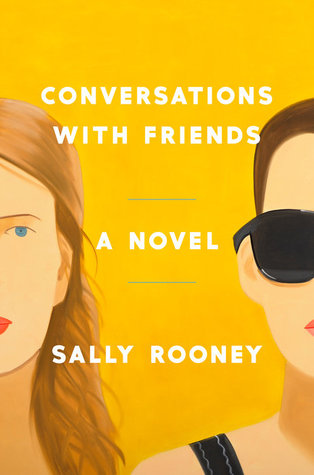 A THREE BOOK FIVE STAR STREAK. Unprecedented.
And the best for last: My new favorite author. Sally Rooney, let me hug you please. Although I would probably freak out and be too nervous and somehow manage to mess up a hug.
On second thought, don't let me hug you.
---
---
Read: May 24-25 🌷🌿🌷 Rating: 2 stars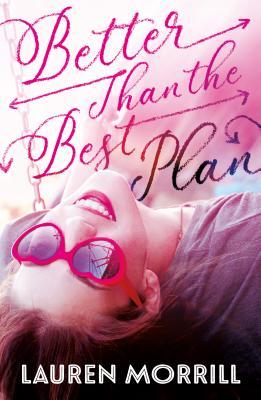 I simply have…next to no feelings about this book.
I use the word "eh" as a descriptor of most books I neither love or hate, but perhaps never has one embodied that term so much as this one. It was just so…nothing.
(Thanks to FSG for the ARC.)
---
---
47. Eleanor & Park by Rainbow Rowell (reread)
Read: May 25-26 🌷🌿🌷 Rating: 2 stars
Welcome to: Me Rereading A Book I Used To Love Except, In A Fun Twist, I Hate It This Time, part 3473289472398.
Alternate title: I Am The Cause Of My Own Pain.
Alternate alternate title: All the Bright Places Again.
---
---
Read: May 26-27 🌷🌿🌷 Rating: 3 stars
Here are the two best things about this book:
1) My grandma lent it to me. ❤
2) It's 544 pages long and I read it in 24 hours.
Otherwise, who cares.
---
---
Read: May 28 🌷🌿🌷 Rating: 2 stars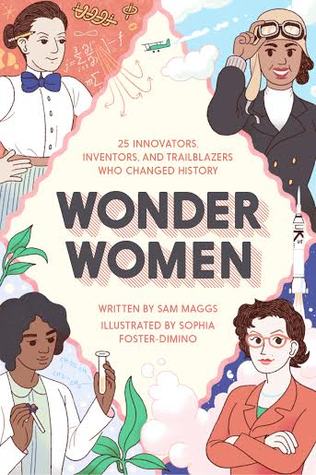 If Tumblr in like, 2010 wrote a book, this would be that book. You have never in your life read so much cringey Let's Appeal to the Teens slang, I promise you that.
Unless, of course, you were immersed in Tumblr circa 2010.
Why!!! Is this written this way!!!
---
---
Read: May 28-29 🌷🌿🌷 Rating: 3.5 stars
I will – and this is a promise – read absolutely any book that has anything to do with a bookstore, or a bookworm, or anything even remotely related to books at all.
This is all of those.
(Thanks to Berkley for the ARC.)
---
---
Read: May 30-31 🌷🌿🌷 Rating: ??? who can say
I LOVE SALLY ROONEY.
I LOVE HER SO MUCH.
I read every published work she has, including two short stories and an essay, and also a profile or two, and am now going to need more before I do something crazy in the name of retrieving her grocery lists.
---
---
There it is. 51 books, baby! Goodbye, reading slump, I know not who you are.
(51 books in four months is in reality far from my personal best, but I'm trying to hype myself up. I am a Working Woman now.)
Anyway, without further ado…For February, March, April, and May…
My overall average rating is …
…if I did the math correctly which I probably didn't because I'm a book person and that's a lot of addition…
…drumroll please, etc…
3.23!
Potentially my highest ever!!
Well, I like…haven't. Posted. That's kind of the whole point of this.
But there are three posts I haven't Wrapped Up (due to the whole not posting thing) so here they are!
So. There they are! Four reading months, some slumpy, some not. June is on track to be my best reading month of the year so. Fingers crossed on that front.
I am tired of suffering.
How is your reading year going? Do you have a favorite book of the year so far? Ooh, or a least favorite?
How's your June?! Is your life less shamble-y than mine?