Confession: Sometimes, I experience actual, human emotions.
I know. How could a person capable of feelings be such a goddamn monster on the internet? The answer confounds even me, said monster herself.
But lately I'm feeling a bit melancholy about 2017 – as a reading year, that is. Personally, and in most other ways, it's been a great year. (Not politically. Not societally. Or judicially. But for me. Prepare for more selfishness throughout this post.)
So I figured to cheer myself up (did I mention this post is going to be completely, 100% me-me-me?) I'd recap some of my general favorite things of this year. Not just books!
I like things sometimes, guys. Astounding as that may be.
So here they are! My favorite things I read/watched/heard/experienced in 2017. It's a me fest!
https://www.instagram.com/p/BW20BTfl22i/?taken-by=emmareadstoomuch
---
Books
Bit o' a description: I read 131 books this year; my average rating was a 2.7; blah blah blah, it sucked. I gave six books 5 stars – these are them, in order from most to least favorite.
---
6. The Graveyard Book (x)
 I really don't have much of a memory of this book, which isn't exactly in a good sign, but I don't think I'm in much of a position to be turning away five-star reads at this point.
This was my first Neil Gaiman book! Wait, not true. Coraline. Well, it was my second, and I followed up with American Gods, which – bleh. But I'll give him another shot soon. Promise.
He's a beloved guy.
---
5. Ready Player One (x)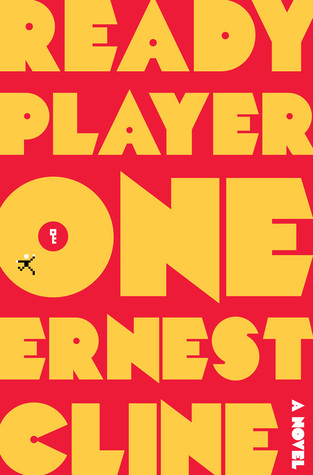 Even though I am totally obsessed about this book and evidently unwilling and/or unable to shut up about it for one goddamn second  passionate about Ready Player One, I am aware that it has flaws. In fact, on a related note: it has a lot of flaws.
So even though I love this book a lot and it was totally addictive and one of the most immersive reads I've experienced in a long time and I enjoyed every second of it – it's only sliding into the number five spot. Standards, you know?
---
4. You (x)
This is such a fresh read it hasn't even gotten a full review yet!!!
Well, to be fair, it could be two to three months old for me and there's still a massive chance that I wouldn't have gotten to it yet.
I read this book a mere ten days ago. It is the scariest, creepiest, most skin-crawling-ly horrific, unrelentingly shocking thing ever.
I f*cking loved it.
---
3. Harry Potter and the Half-Blood Prince (x)
This one (and – spoiler alert – the two before it) landed a coveted spot on my all-time favorites list. One of just twenty! Wow.
I'm not a massive, unquestioning Harry Potter fan. I hate the ships; I barely feel the cultural nostalgia; I want to fight JK Rowling online more than anything and have, in fact, placed that quest at the top of several uncompleted book lists.
But even I can admit that this is a damn good book.
---
2. Northanger Abbey (x)
DUDE. I LOVE JANE AUSTEN SO MUCH THAT IT HURTS ME PHYSICALLY. A CONSTANT, OMNIPRESENT PAIN.
This is not her best book – though it is my favorite male hero of hers (that I've read thus far). Ah, Henry Tilney. You make an anthropomorphized heart eyes emoji out of me.
I only have 2.5 Jane Austen books left. I am heartbroken. I may never recover, or long-term attempt to reanimate her, Frankenstein-style.
---
1. Blue Lily, Lily Blue (x)
Well, who could've anticipated this? Certainly not moi. A young adult book as my favorite of the year? When I was so consistently disappointed by YA that I had to remove each and every YA author from my favorite authors list, one by one?
But really, who could have anticipated the magic, the etherealness, the strange beauty, and above all the Gansey-ness of this book?
Again: certainly not moi. But it was a pleasant surprise. For once.
---
---
---
Music
Bit o' a description: I have, depending on who you ask, either boring, nonexistent, or unpleasant music taste. I listen to a lot of sad alternative and bouncy indie pop. All of it is compiled into one heap, otherwise known as a 135-song, 8 hour and 23 minute playlist called "songs i like." Here are my favorites from that playlist for this year.
Brothers – Penny and Sparrow
Easy – Sky Ferreira
You – The 1975
https://www.instagram.com/p/BRWYDWhAPZ3/?taken-by=emmareadstoomuch
---
---
---
Shows & Movies
Bit o' a description: I love TV. I don't love movies. Luckily, I met a lot of great people this year who love movies (and some bad people who also love movies), and they helped me watch some. Also, my favorite shows are listed in my About page. But I didn't watch all of them this year. Duh.
---
Master of None
The best season of television I have ever seen.
I have an immense, irrevocable crush on Aziz Ansari – as you may have noticed from that time I spent an entire post talking about it – and it developed immediately after I finished the second season of Master of None. It's a perfect series of TV.
Every morning when I wake up and every night when I go to sleep, I pray to whatever higher power or deity that may exist that Aziz Ansari deigns to make a third season of this goddamn amazing show.
---
Nathan for You
The best episode of television I have ever seen.
I started watching this show in the last couple months, because literally every comedian I've ever loved spoke out at the same time about how great the season 4 finale of this show is. AND THEY WERE NOT EXAGGERATING. IN FACT, THEY WERE DOING THE OPPOSITE. BUT I CAN'T REALLY PUT MY FINGER ON THE ANTONYM FOR EXAGGERATE RIGHT NOW. UNDERSTATE?
Anyway. Finding Frances, the season four (possible series?) finale of this show is the best episode of TV I have ever had the privilege of watching. Go view it. Now. Immediately.
---
Broad City
The best consistent television-watching experience I have ever had.
Broad City is a great show. This most recent season wasn't its best, but it's probably the most fun I've had watching it. Because I watched every episode the day-ish after it aired with my roommates, who are two of the most magnificent people in the entire universe.
I love them. I love Broad City. This was all around great.
---
Get Out; Lady Bird; Dunkirk; The Disaster Artist; Baby Driver; The Big Sick
You don't need anyone else telling you that these movies are really good. But these movies are really good.
---
Spider-Man: Homecoming & Girls Trip
These have nothing in common except that they're my two favorite movies of the summer (the best time to see movies) that you may not have been told overandoverandover again to see.
So: go see!!!!
https://www.instagram.com/p/BdDQN7rlU_s/?taken-by=emmareadstoomuch
---
---
---
My online life??
Bit o' a description: Honestly I don't know what to call this section. But I have this blog, my Goodreads, and my book-dedicated Instagram. But this is mainly going to be my favorite blog posts I made this year. Because – and I cannot stress this enough – I am so obsessed with myself.*
*This is a joke. I hate myself. That's why this is funny. Get it?
---
Reviews (x)
---
Tags n stuff (x)
---
---
---
Well.
I think that's about it.
It's been a year. This blog was nothing before this year. My Goodreads was nothing before this year. Honestly my Instagram was probably better off before this year, but who cares about that?
Thank you guys so much for such an amazing year. I've loved reading and commenting on your posts. I hope your reading and commenting on mine was at least tolerable.
But either way I appreciate it.
Happy new year, dolls. Thanks for helping to make the last one great.