Here's a confession that has nothing to do with this post: Nearly every single time I write anything or introduce myself in a bookish setting in any way, I am overwhelmingly tempted to write/say-sing "Hey what's up hello myyyy name is Emma and today we're talking about dinosaurs/writing about my undying affection for that picture of Orlando Bloom riding a bike with his dog in a DIY Baby Björn/thinking about the 80 cookies I baked that are sitting downstairs/stressing about volcanos that are past due to explode," like Emma Books who I think might have an excess of Ms in her username and also is constantly totally irrevocably messing up my SEO.
Anyway, in this case I'd conclude that catchphrase-stealing with "wrapping up the year on a rare positive note." Woo!
Favorite Books
First, and most important (second in both senses only to me talking about myself): my favorite books of the year.
I read 160 books in 2018, and I gave eleven of them five stars. Which, for me, is honestly not a bad ratio. (Must we revisit the tragedy that was 2017?)
Here are those eleven, in chronological order!!!
---
---
Read January 2 🌷 Review (x) 🌷 Goodreads (x)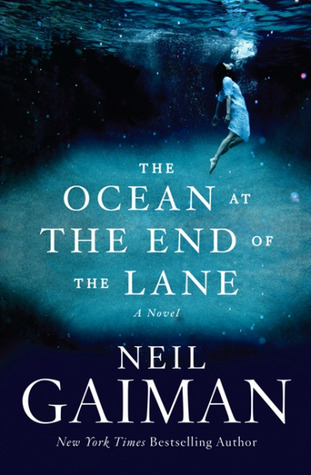 List of things I love:
a) books about childhood
b) short books
c) books by Neil Gaiman
d) books containing magical realism that is creepy and unique and wonderful and magical and real
e) this book, which is and/or contains all of the above.
---
---
Read January 18 🌷 Review (x) 🌷 Goodreads (x)
I am STRUGGLING to avoid recycling the exact same format as I used for The Ocean at the End of the Lane, which is a really heroic/valiant/brave/selfless act on my part for this book, too, is like I was permitted to send Seanan McGuire a list of eight things I loved and she gathered all of those things together and ran them through her magic brain and produced this masterpiece.
Those things are: short books, magical realism, murder, boarding school, fairytales, diversity, mystery, proof that Alice's Adventures in Wonderland happened in real life.
---
---
Read January 28 🌷 Review (x) 🌷 Goodreads (x)
Me, immediately after finishing this book: Why am I crying in the symbol of 1930s moral corruption as constructed through the fading Hollywood film industry club rn
The sheer fact that I five-starred this book is insane, because it is generously two-thirds of a book followed by Sparknotes. THIS BOI UNFINISHED.
And still I am 100 percent convinced that this was on track to be F. Scott Fitzgerald's masterwork, surpassing Gatsby, and TRY TELLING ME OTHERWISE.
---
---
Read February 10 🌷 Review (x) 🌷 Goodreads (x)
You know when a book is so nonstop, debilitatingly, deliriously fun that just by thinking about it and seeing its cute ass cover you're suddenly overcome by the urge to reread it, even though a) it's 400+ pages long and b) you just read it for the first time earlier this year?
If you don't, you clearly didn't read The Whiz Mob and the Grenadine Kid ten months ago. And what a foolish choice that was by you.
---
---
Brazen by Pénélope Bagieu
Read March 5 🌷 Review (x)
Speaking of instantaneously wanting to reread a book I read not that long ago based on a rad reading experience and fond memories of the cover.
This year I discovered the subgenre of "feminist anthologies of powerful women through history with beautiful illustrations." This is the crown jewel of that discovery.
I HAVE NEVER BEEN SO EMPOWERED BY A BOOK.
---
---
Read April 22 🌷 Review (x)
What a year it's been for reading books that literally sound like they came out of my brain. But if what emerged from my brain were a combination of book-things I like, rather than the nightmarish ungodly creation that would realistically be.
This is Alice's Adventures in Wonderland and Through the Looking-Glass and What Alice Found There, plus a metric sh*t ton of facts and analyses and insights. It is a goddamn dream and hell yes I teared up about it.
---
---
Read June 19 🌷 Review (x)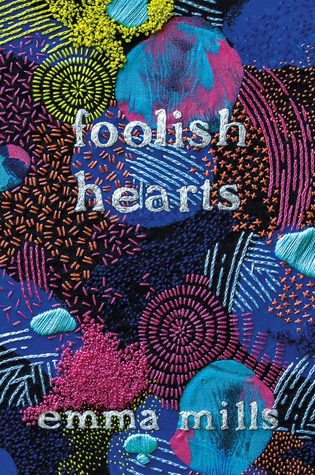 This is one of the three books I read this year and rated four and a half stars, then continued to think about nonstop for the following weeks until eventually I admitted that yes, I completely loved it and if it does not deserve five stars WHAT DOES.
And truly, if the love interest in this book does not deserve five stars, WHAT DOES!!!
It is an injustice that this is by FAR my least favorite Emma Mills cover and also by FAR my favorite of her books. But I'll survive.
---
---
Read September 17 🌷 Review (x)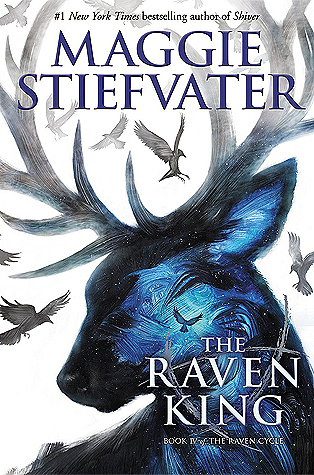 Literally no one is surprised that I five-starred this book.
Except me.
I AM ASTONISHED. I mean, I know that I'm obsessed with this world and I five-starred the third book and I have not shut up for one second in all of recorded history about how much I love Gansey, but still. I expect disappointment, always.
This did not disappoint.
---
---
Read October 23 🌷 Review (x)
Part two of the "I Initially Gave This The Wildly Picky 4.5 Rating, Then Was Physically Incapable Of Thinking About Anything But It Until Eventually I Was Legally And Spiritually Required To Give It Five Stars" series.
In all honesty I still think about this book every 3-5 business days. It's just amazing. I've never seen thematic work like this one.
I COMPARED THIS BOOK TO THE SONG HANNAH HUNT. I DON'T THINK I NEED TO SAY ANYTHING ELSE.
---
---
Read November 3 🌷 Review (x)
Part three of the aforementioned series.
I had a copy of this book on my physical TBR for over two years. For 27 months. I owned a book this pretty, inside and out, and I abstained from reading it for the length of three full-term pregnancies.
I am the worst.
Do not repeat my mistakes. Read this book RIGHT NOW.
---
---
Read December 16 🌷 Review (x)

As you know if you've read my about page, or my list of favorite books, or the caption of basically any Instagram post I've ever made, I LOVE EMILY HENRY.
This only became truer when she sent me an ARC of this (personally!! And SIGNED IT!!!), and truer still when I, no surprise (but huge relief), f*cking loved it.
Different from her other books, but just as lovely and powerful and funny and stunning and unique and magical. Also good characters.
Things I Posted
I posted 53 times in 2018, which is about half as many times as I posted in 2018, but guess the hell what? I'm much happier with the quality and I got double the views.
So.
The five most viewed things I posted in 2018 were:
Would you look at the time…It's emotions o'clock
2018 was…a year.
Honestly, though I'm trying to get better with it, I don't feel fully comfortable discussing my feelings or even my personal life on this blog. I don't know what it is, but I have a bit of a mental block with it. Maybe it'll improve in the new year, but who knows.
To sum it up, I had some rough patches this year, and I spent a lot of it being pretty hard on myself. But looking back, I'm proud, of what I accomplished and how hard I worked and what I made it through.
Also when I look back, I'm so, so, so, SO happy that I had this blog through all of it. I have met (well, "met") so many people this year who helped to make it so lovely. I am extremely grateful that through it all, I could come here and be a huge dork about books and you'd all humor me and pity laugh (get it?? HUMOR me?? Cue pity laugh).
I'm going to tag some of the people I'm grateful for here. All of them are complete rays of sunshine who I feel so lucky to follow and know and all of you should follow them.
(But really, I'm so immensely grateful for all of you. Shh, don't tell the people tagged. They'll feel less special.)
Lights of my 2018 life
Sofii @ A Book. A Thought | May @ My 1st Chapter| Melanie @ Mel to the Any | Taylor @ Nerd Narration | May @ Forever and Everly | Elise @ The Bookish Actress | Ilsa @ A Whisper of Ink | Sophie @ Blame Chocolate | Chaima @ Runaway with Dream Thieves | Malanie @ Malanie Loves Fiction | Lu @ It's Lu Again | Lily @ Sprinkles of Dreams | Kelly @ Another Book in the Wall
Can't top that all-star list, so…(insert the entirety of the song Closing Time here).