I read a lot of YA. More specifically, I read a lot of popular YA. Most specifically of all, my TBR at any given time looks like I took a list of every mainstream author + every anticipated release + every book that is inescapable in anyone's Goodreads feed, threw it on the ol' to-read list, and hoped for the best.
This has a lot of fun effects. Lots of people to talk to about the book! Lots of reviews from trusted sources to read! Lots of fun when I inevitably hate it!
Scratch that last one.
The downside is that reading hyped books is so scary. What if you don't like it? What if you don't like it, and everyone else did? What if you don't like it, and one specific friend whose opinion you care about did???
I'm shuddering right now. Just straight up shivering in fear.
Anyway, here are the books I'm scared to read, whether because they're hyped, because they're long, or because I fear failure more than anything else and am plagued by the concept that I might be disappointing even one person with any small action that I do.
What? No. I'm fine.
Emma by Jane Austen
I'm saving this to be my last Jane Austen, which means I still have to get through Mansfield Park (which will be lowkey bad) and Love and Freindship (which is not a real book). But I'm saving this to be my last Austen! She's my favorite! And also my name is Emma! I can't hate this. I'll die.
But this is…not that many people's favorite Austen. A lot of people hate the main character? The titular Emma her very self? Why did I play myself like this.
---
---
There's Someone Inside Your House by Stephanie Perkins
Stephanie Perkins used to be my favorite. An auto-buy author for the ages, and also just someone whose books I anticipated hard. This is because I loved both Anna and the French Kiss and Isla and the Happily Ever After. Except guess what? I reread Isla and it sucked so hard. The hardest ever. And I was never under the impression that Lola and the Boy Next Door was good.
I guess I feel like if I hate this book then I pretty much hate Stephanie Perkins. Or at least dislike her. Also the average Goodreads rating for this book is through the goddamn floor so that's not promising.
---
---
A Conjuring of Light by V.E. Schwab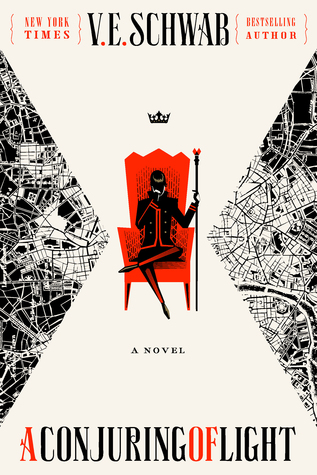 There are a lotta reasons for me to be afraid to read this book. I mean, like. It's hyped. People are big into it. Yadda yadda.
But also A Gathering of Shadows, the second book in this series, is the worst ever and I hated it so much oh my god. Like I hated it to a laughable degree. Stupid Lila Bard. Worst most antifeminist character ever. Ugh.
Anyway. I'm reading this book out of stubbornness, or I will, but also it's incredibly long and I don't want to read it so it will nearly without a doubt put me into a reading slump. What could be more frightening than that?
---
---
Here I Am by Jonathan Safran Foer
I love Jonathan Safran Foer so so so so so so sos os sososososososososo much. So much. I have based this VERY passionate opinion on exactly two (2) books: Everything is Illuminated and Extremely Loud & Incredibly Close. That is NOT a lot of data to base an opinion on, and yet if I stop loving Jonathan Safran Foer I won't know what to do with myself. I'll lose all sense of identity. I'm not exactly in a position to be turning away favorite authors.
Anyway. Another I-need-to-like-this-book-to-preserve-my-current-relationship-with-its-author-yet-the-average-rating-is-abysmal type situation.
---
---
Renegades by Marissa Meyer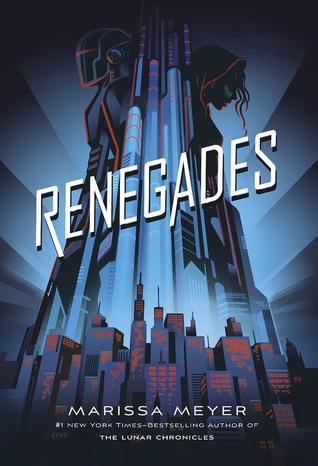 Once upon a time, young innocent me rediscovered reading and was so sweet and cute and loved like every book she read. But none more than the Lunar Chronicles series, which, as she told everyone who would listen, was her very favorite. But then-me had dumb opinions (like "Instagram is fun" and "eating foods that aren't cookies is a worthwhile endeavor") and maybe her Lunar Chronicles support was dumb, too. What was definitely dumb is Marissa Meyer's other fairytale retelling, Heartless. A very terrible book. And I'm not just saying that because I'm an Alice stan.
Well, maybe a little. Either way, if I don't like Renegades, do I even like Marissa Meyer??? Also why is it so long???
---
---
The Hate U Give by Angie Thomas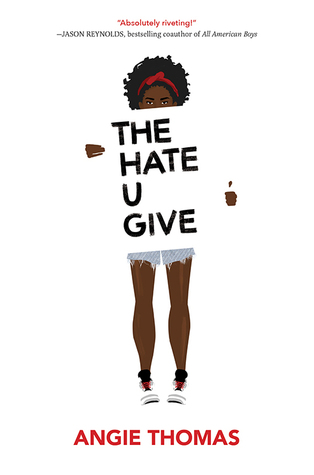 I AM SO, SO, SO, SO, SO SCARED TO READ THIS BOOK. For so many reasons. One: extremely hyped. Two: everyone whose opinion I trust loved it. Three: might destroy my life/emotions/heart. Four: subject matter that could NOT be more important.
I should clarify that last one. I am very excited to read this book because it is about issues that are extremely significant to our society, which we should all consider and read up on. They're so important. If I don't like this book I'm going to be mad at myself for letting anything detract from how amazing it is that such a successful YA book could tackle such subject matter.
---
---
Providence by Caroline Kepnes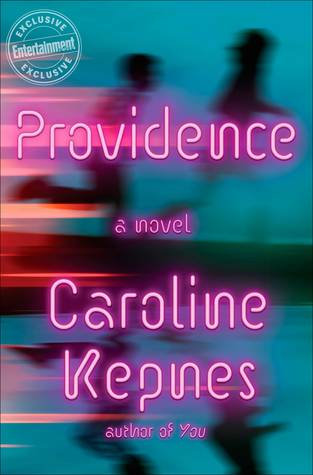 Ugh. Caroline. (By "Ugh. Caroline," I mean, "Ugh, the emotional turmoil you have put me through, Caroline," not an emotion of "ugh" directed at "Caroline.")
I loved You so so so so much (polarizing opinion/potentially hot take). Then the sequel, Hidden Bodies, was like…excuse me? Pardon me? What is this hot dish of mediocrity you have served me? What is this mild attempt at ruining the first book you have brandished?
So. I guess I'm excited for this. But also I'm not excited for anything anymore and life is ruined.
---
---
The Cruel Prince by Holly Black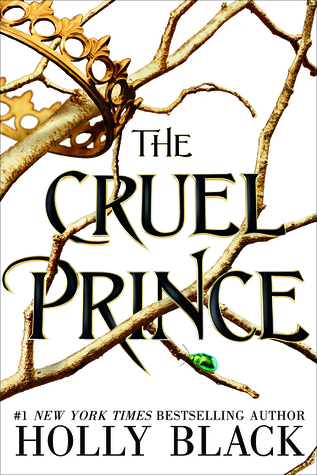 Do I even have to explain this one? Wait, actually, yes.
So there's all the normal reasons – it's overhyped, everyone has read it, my expectations are too high blah blah blah – but also Holly Black and I have a contentious relationship. I read the Spiderwick Chronicles growing up and that was fine. And then in 2016 I read The Darkest Part of the Forest and was like huh, it's weird that this is literally Sexy Spiderwick. Spiderwick with Spice. And then I tried to read The Coldest Girl in Coldtown and DNFed the hell out of it.
So. We'll see how this goes.
---
---
My Plain Jane by an excessive number of people
One of my hottest takes of all time (and earliest) is that I don't think My Lady Jane is good. I know! How controversial. I am so very cool.
I just didn't think it was funny, or that it was more interesting than the actual historical tale (or equally as interesting), and I had previously been operating under the impression that characters were supposed to be fun and likable and amusing, rather than the most annoying and/or boring and/or flat miscreants on the face of the earth.
But these fools are messing with Jane Eyre, and I am NOT going to stand by and take it!
---
---
The Raven King by Maggie Stiefvater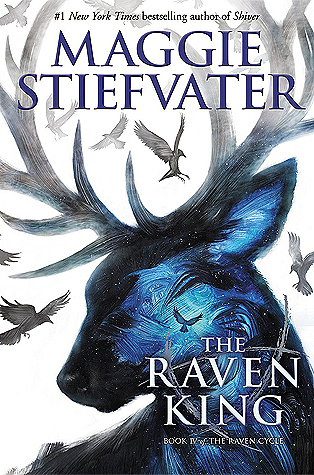 The Raven Boys: Read in July 2017.
The Dream Thieves: Read in July 2017.
Blue Lily, Lily Blue: Read in August 2017.
This book: still unread in April 2018. I AM SO SCARED AND NERVOUS. I DON'T WANT IT TO BE OVER. And also I just know that it won't be better than BLLB, because BLLB is one of the best YA fantasy books of all time if not THE best, and so what's even the point if it's all downhill from here.
---
---
Do you ever put off reading books you're really excited for? What are some books you're scared to get to?
Which of these should I just suck it up and read already?