I am, as I have often said of late, an extreme masochist.
It takes a certain level of mental instability to lock down a 2.7 average rating for an entire year's worth of (131!) books.
I have one genre to thank for this massive lack of success. It's young adult contemporary, those books I almost always hate and yet read far and away more frequently than YA fantasy, classics, magical realism, or anything else that gives me a snowball's chance in hell of liking a book.
I didn't say it was logical. I just said it's why this book-hating happens.
All this suffering means one thing: I am a professional contemporary best-of list compiler. I was made for this task. This is my calling.
Unfortunately.
So here we go! My ten favorite contemporaries, worst to best.
Let's do this.
---
---
---
10. Saint Anything (x)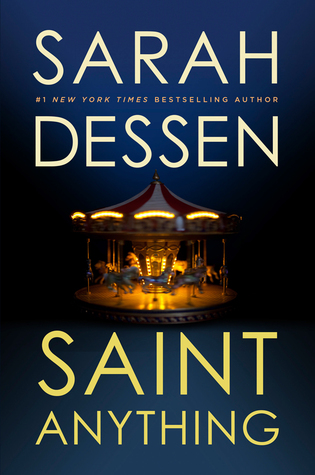 Okay. I have to come clean here.
I haven't read this book since 2015. (Picture me wincing at what I imagine is all of you shrieking in betrayal and confusion.)
For those of you who don't understand the significance of moi not having touched a book since 2015: I have, nearly without exception, hated all the books I've reread that I loved during that time. It's almost like 2015-me liking a book is a worse sign for me continuing to love it in the future than had I hated.
I must have been full-on dumb? Not sure. (Still dumb.)
Examples of circa-2015 faves that actually totally suck: The Selection, Amy & Roger's Epic Detour, Isla and the Happily Ever After, To All the Boys I've Loved Before.)
Anyway. That long-ass disclaimer being said. Dumbass past version of me loved these characters and thought this was a romp and a half.
I'll reread it eventually and let you know if that's true.
---
9. Fangirl (x)
This is not a perfect book.
A lot of people will probably try to tell you that it is, but DO NOT BE FOOLED.
It is, however, pretty f*cking good.
I spend straight up eighty-four point seven percent of my review of this book complaining about little things (which is not exactly unusual – every single review I've ever written follows a painstaking rubric of mostly mindless complaining followed by actual praise and/or criticism).
But still, even though it's anxiety-inducing and cringey as hell, this book is pretty fun.
I mean the main characters suck relatively hard, but there are a couple who I LOVE MORE THAN ANYONE AND WILL PROTECT WITH MY WHOLE LIFE. (Reagan and Levi represent.)
And I reread this recently so…an opinion you can actually trust.
---
8. Since You've Been Gone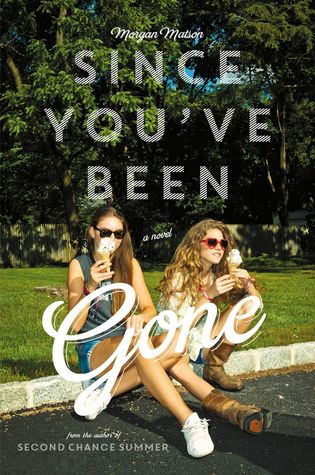 …And we're back to untrustworthy opinions.
Remember when I lied and said you could trust me on this post? Lol.
But how could this book go wrong??? I mean it's by queen of contemporary Morgan Matson. Never mind that rereading Amy & Roger's Epic Detour didn't exactly go what you would maybe call "well."
Unless you find two star ratings and endless existential suffering pretty solid.
And neither did the Second Chance Summer reread, come to think of it. BUT WHATEVER. There's only one thing about this book that really matters. Well, two. And they are:
BUCKET LISTS. ROAD TRIPS. BUCKET LISTS. ROAD TRIPS. BUCKET LISTS. ROAD TRIPS!!!
Two of the best contemporary tropes wrapped up in one beautiful summery cover. I misguidedly jinx myself once again with the question: What could go wrong???
---
7. The Serpent King (x)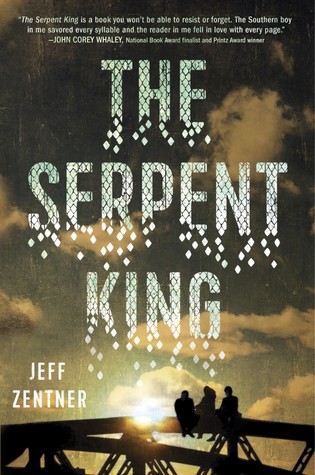 Have you been finding your heart suspiciously unshattered lately? Do your emotions need a good run through a meat grinder? Are you feeling mentally pretty okay?
I KNOW JUST THE THING.
This book will ruin your goddamn life and then crack a smile and, like, twist the knife it shoved in your back or whatever.
And it'll be beautiful and relatable and amazing all the f*cking way!
Read around the time you're going away to college for an extra stab right between the ribs!!
This is one of those books that I'm never going to be able to reread because of my unbelievable emotional fragility but god I wish I could!!! So you should read it and I'll live vicariously through you, yeah?
---
6. Everything All at Once (x)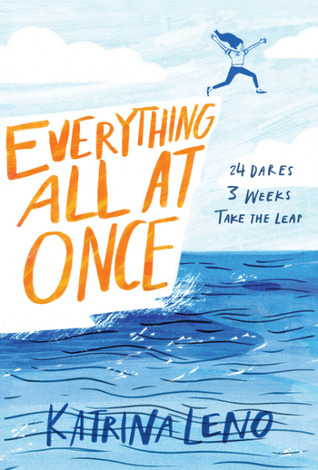 I was about to say "finally, a book I read recently and can actually speak on with authority," but no actually!!! The majority of my review of this book is me whining about how I forgot it entirely within the span of three months and was, from a practical standpoint, completely ill-equipped to write a review but still I bullsh*tted my way through it using a synopsis and other people's reviews for inspiration!!!
Not plagiarism. If I'm ever at a point where I feel so pressured to write reviews that I'm stealing them from other people, please just pool your money, hire a hitman, and take me out. Have a Kickstarter if necessary.
Anyway! This has a sprinkle of magical realism, a fun setting, great mental health rep, a good family dynamic (shocking for YA contemporary), and female friendship. What more could you possibly need?
---
5. The Hating Game (x)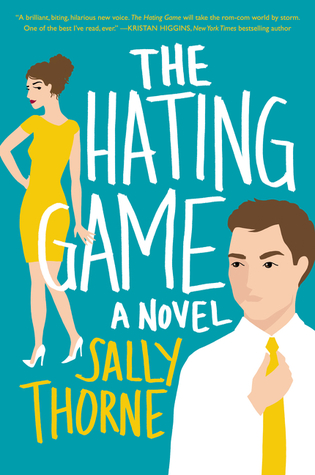 If there is a more fluffy, fun, guilty pleasure-y, usually-fairly-un-gag-worthy NA contemporary romance than this, PLEASE SEND IT MY WAY MY DEAR BOY.
Also if it's a liiiiiittle less, uh, EXTREMELYTROPEYANDCLICHEDANDOCCASIONALLYREPETIVEANDANNOYING than this one, double send it my way please-n-thanks.
This opinion actually is up-to-date and accurate. I have read this book twice, I reread it last year – it is awesome. Do not doubt it for a second.
No opinion can be trusted except mine remember???
And I say this is the quickest read ever and so fun and your reading challenge and cold, empty heart will both thank you a million times over.
Tropes and all.
---
4. Wanderlove (x)
God I hate that cover so much. To the point that I'm daydreaming about taking a star away just for how much I hate that cover. It is so cheesy it makes me want to shut my head in a book. But a much bigger book than this measly lil paperback.
OH MY GOD I GAVE THIS BOOK FIVE STARS AND I'M STILL STARTING THIS OFF WITH A MASSIVE COMPLAINY RANT. WHO AM I.
Well, 4.9999 stars, to be fair. BUT STILL.
I am obsessed with travel-centered books (hence the road trip trope fixation) and this is, like, the best one. It's in Central America and it focuses on backpackers, so. Not the typical tour-group-through-Europe-meet-a-hot-Italian drivel.
The last fifty pages are garbage comparatively, but the guy, Rowan, is one of my book boyfriends so it all evens out.
---
3. Anna and the French Kiss (x)
Okay, Emma. Deep breath.
Hello, everyone. Here she is. (She = the book.) My ultimate problematic fave.
This book is overdramatic. It is cheesy. It is clichéd. It contains things I normally hate (emotional cheating, instantly-formed friendships, teenage girls as villains).
However.
I love this book with everything that I am.
PARIS. BOARDING SCHOOL. WILL-THEY-WON'T-THEY. MOVIE TALK. FOOD DESCRIPTIONS. GORGEOUS SETTINGS. TRAVEL. GROUPS OF FRIENDS. CONSTANT, NONSTOP DRAMA. ONE OF THE HOTTEST BOOK BOYFRIENDS OF ALL TIME.
This is everything I want in a contemporary.
Almost.
---
2. Just One Day (x)
Now this…this is a bit closer to everything I want in a contemporary.
Keep the Paris, the will-they-won't-they, the movie talk, the food descriptions, the gorgeous settings, the travel, the groups of friends, the drama, the hot book boyfriend.
Hold the overemotional-ness, the boarding school, the teenage-y vibe, the insta-friendships.
THROW IN UNBELIEVABLY GOOD CHARACTER DEVELOPMENT. EXTREMELY HEALTHY FRIENDSHIPS. DEPRESSION REP. GREAT FRINGE CHARACTERS.
Then you've got yourself Just One Day.
WHAT COULD BE BETTER??? Except ignore both sequels for all time. You don't need thme. This book is better alone I tell ya. (And I'm a professional, remember? Listen to and trust me, PLEASE. FOR YOUR OWN GOOD.)
---
1. I'll Give You the Sun (x)
Currently sitting next to me is a rape whistle.
Okay, technically it's a "digital keychain alarm" or something like that. My aunt gave it to me for Christmas because I go to college in Boston and, quote, I "like to walk at night."
Fair enough.
I have little intention of putting this little doohickey on any keychain on my person at any time, because it is very easy to set it off and I just know I am much more likely to start beeping obnoxiously in class than I am during any nighttime emergency.
However, there is one scenario during which I would like to use this teeny alarm.
That is RIGHT NOW, so when I scream from the rooftops that this book is beautiful and amazing and life-changing and magnificent in every way even more people will hear me.
Due to the beeping.
READ THIS BOOK!!!
---
---
---
Do you ever read contemporary? Have you read any of these? What were your thoughts?
More importantly…
Do you have a favorite contemporary, or more than one? What are they/is it?