So. 2017. If hot garbage was suddenly transfigured into a year, it'd be this one yo!!!!
Just kidding. Kind of. Personally I had a pretty solid year; globally everything is falling apart; reading-wise (what we're actually here for) it was…a mixed bag. Quantity: okay. Quality: wow, really bad, what is wrong with me???
I've read 129 books so far this year, and my average rating was a 2.7.
I may be clinically insane. But let's talk about the 129 reads that got me there shall we???
First off, I was tagged by the amazing May, who I love dearly and whose blog is fantastic. You should follow her if you aren't already, and also that should go without saying.
To talk about my reading year in generalities (other than the fact that I am, like, out-Grinching the Grinch): I reread a lot of books; I tried to read more classics; I ended up reading a sh*t ton of YA as per usual.
Enough backstory. Let's do this. I'll exclude rereads.
---
1. First ever female Doctor Who
Favorite female protagonist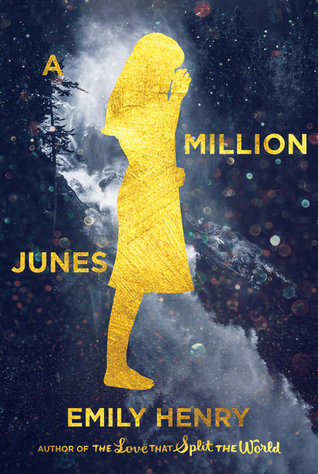 Okay, but like. First off. Does anyone watch Doctor Who? Is it a thing real human people are fans of? Do Superwholockians (gag) exist?
Don't answer that.
But I would have to give this esteemed fave-girl honor to June, from A Million Junes, who – similarly to every other character in this book – absolutely goddamn rocks.
At this point, I think, if you read this blog and you haven't read A Million Junes yet, then you're never going to. BUT YOU'RE MISSING OUT AND YOU'RE WRONG AND IT'S SO GOOD IT'S AN ABSOLUTE GEM JUST REAAAAAAD ITTTTTTT. You won't be sorry. And if you are sorry just don't tell me.
---
2. GCC cuts ties with Qatar
An author you cut ties with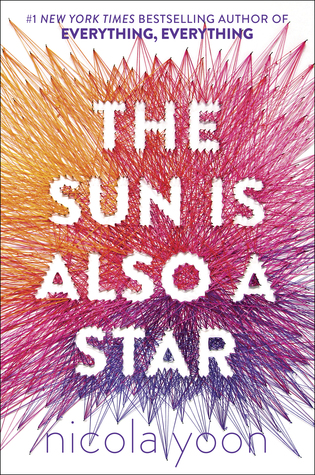 The thing about me is that even when I hate every single book an author has ever written, I don't cut ties with them. I wish I could say JK Rowling, because I think she's a straight up bad person, but I just bought an illustrated Harry Potter and the Fantastic Beasts screenplay. So that doesn't seem exactly realistic.
And Sarah J. Maas…As I have said many times (point of pride), I've given every book I've ever read by her two stars. (Example 1, Example 2, Example 3). But I'm still currently reading A Court of Wings and Ruin (for the sixth month) so that's not realistic either.
But maybe Nicola Yoon. Because Everything, Everything is ableist garbàge and The Sun is Also a Star sucks too.
But God those covers are pretty.
---
3. La La Land Oscar mix-up
A book that surprised you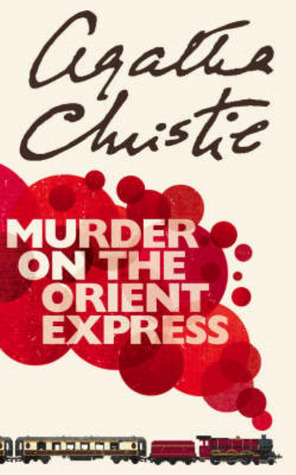 Essentially each and every one of the one hundred and twenty-nine books I read this year were bad surprises. Because I read them because I thought I would like them. And then I didn't.
2.7 average rating baby!!!!!
But let's try to think of a good surprise. That's nicer and more fun and god I should try to close out this year on a good note whenever possible. I mean Mindy Kaling's baby was born!!!!! Positive events occurred in 2017.
I read Murder on the Orient Express and I was quite pleasantly surprised by what a fun, quick read it was. Because "early-to-mid-twentieth century mystery that takes place on a train" doesn't exactly scream nonstop thrill ride to me.
---
4. Hurricanes and earthquakes
A book that rocked your world
Well, this seems kind of…insensitive.
I mean. People died. Like, a thousand-plus in Hurricane Maria alone.
But I'm still going to insensitively answer the question.
I may only have given six books five stars this year, but they were all damn good ones. I don't wanna choose the best of the six. But I scream about Ready Player One and Blue Lily, Lily Blue all the time, and Harry Potter and the Half Blood Prince gets enough attention, and I feel like I've talked about The Graveyard Book before, and Live from New York wasn't a world-rocking level of five stars………So, Northanger Abbey is the big winner. Because I can never give Jane Austen enough love.
---
5. Louvre Abu Dhabi
Favorite book cover art
I love the Puffin in Bloom covers so much it hurts me. Actually physically hurts. I want to eat them or tattoo them on myself or something. A grand gesture of love, you know? Totally normal cover love thoughts.
I read A Little Princess this year (for the first time, shockingly, since I goddamn loved the movie) and ohmyGOD look at that cover!!!!
Honestly the movie is better (better story! I'd rant about it but you can just read the review) but one thing the movie doesn't have is artwork from Rifle Paper Co.'s Anna Bond. And that is a palpable loss my dear boy.
---
6. Da Vinci's Salvator Mundi sells for $450 million
A TAKE-MY-MONEY book
I'm going to cheat for this one. But I'm going to cheat based on my own rules, that I made myself, and therefore it's not really cheating at all if you think about it. I am the maker of my own fate, and whatnot.
I'm picking A Series of Unfortunate Events. Even though I didn't read it for the first time this year. But I will buy an infinite number of books in that series with a passion unrivaled by any other series. Well, any number of books by Lemony Snicket, really, but oh my God especially A Series of Unfortunate Events.
IT'S SUCH A COMPLEX AND INTRICATE AND SECRETIVE AND MYSTERIOUS AND FUN AND WILD WORLD. I MUST HAVE ACCESS TO ALL AVAILABLE INFORMATION ON IT.
---
7. Total Eclipse
A sequel that overshadows the first book
Well would ya look at that. Another of those elusive five star ratings! And pretty much the only sequel I liked this year excluding Harry Potter. (And only one of those, even.)
It's Blue Lily, Lily Blue baby!!!!
I read The Raven Boys and I was all, yeah sure fine okay. And then I read The Dream Thieves and that was wow not good at all!!!
But everybody says Blue Lily, Lily Blue is the best one, and guess the hell what? Everybody was right!!! No unpopular opinions here!
As if that magical-ass cover weren't enough, the contents are pretty magical too. Whoda thunk it.
---
8. Muslim ban
Favorite diverse read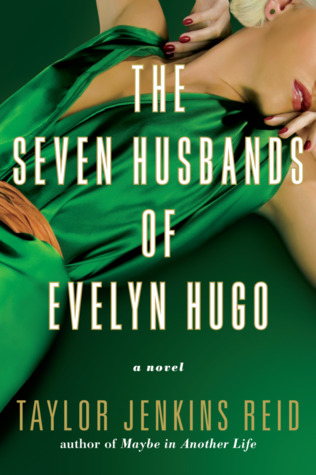 Wow. First mention of the ever-worsening political hellscape that defined my 2017. Every day was a fresh horror y'all!!!!! Democracy is dead!!!!! Bring on the apocalypse or at the very least the 2020 presidential election!!!!!
Anyway. Let's talk about nice things. Like diverse reads!
I read a lot of diverse books this year and a bunch of them were good. Which might not sound very enthusiastic, but again I'll bring up that 2.7 average. Me saying "a bunch of them were good" is the equivalent of someone else handpainting banners out of sheer elation and fangirlness.
I'd say Everything All at Once was the best, but I don't really remember it, and I haven't reviewed it yet (yes I read it three months ago what of it). But The Seven Husbands of Evelyn Hugo was FANTASTIC!!! Plot-twisty and historical and Old Hollywood and diverse despite taking place through the twentieth century.
So no excuse on bullsh*t YA fantasy not being diverse. If 1950s Hollywood can pull off diversity, SO CAN THE WORLD YOU'RE MAKING UP, DUMMY.
---
9. Italy doesn't qualify for World Cup
Most disappointing book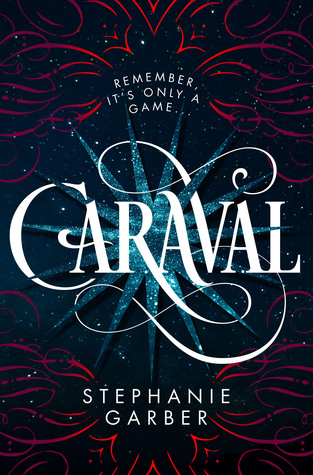 how
do
I
choose
just
one.
2017 was THE YEAR of disappointment!!! Every book I thought I would like I actually full-on totally hated!!!!! Do I have to drop my average rating again because it was a 2 point freakin 7!!!!!!
That being said.
I thought Caraval was going to be one of my favorites of the year and it was literally so bad. Really set the stage for the rest of the year, since that was, like, March. But it's my second-most liked review on Goodreads so. When life gives you lemons.
---
10. Prince Harry engaged
Favorite ship
I thought that last one was the last one, for some reason. I guess because the word "disappointing" is so definitive to me.
But. The thing about never liking characters is that even if I like one character in a book, I'll rarely like another and then why would I ship someone I dislike with someone I like?! Nonsensical. So who has time to ship, really.
I've scrolled through every book I've read this year twice and I don't have an answer. It's time to move on.
Tragic.
---
11. Star Wars: The Last Jedi
Most anticipated book
Oh, god. I was really excited about Warcross, and OF COURSE I hated it completely. What a disappointment.
I was like oh cool! A YA Ready Player One! And if only I knew how right I was, yo. It was an uncreative, nonsensical, romancey, boring-er version of Ready Player One that at least had more diversity but was otherwise soso bad.
If 2018 isn't better I may lose my mind. YOU HAVE NO IDEA THE PHYSICAL TOLL A TWO POINT SEVEN AVERAGE RATING HAS ON A PERSON. (Please read in the voice of Michael Scott saying "Do you have any idea the physical toll three vasectomies have on a person." See video for example.)
---
So to recap: follow May; 2017 is over; it was bad.
This is a really fun tag and a swag way to close out the year and whatnot and you should alllllll do it and link to this post so I can see it yay!
But I'll also tag some of you in an attempt to force you to do so.
Tags: