It's all in the title boi.
Yes, you heard read that correctly. A GIVEAWAY IS AFOOT. How exciting.
Even more exciting??? I PICKED OUT THE BOOKS. FIVE OF THEM. BASED ON A COMPLEX ALGORITHM OF PRETTY COVER + GOOD-SOUNDING SYNOPSIS + SOLID GOODREADS RATING = I'M INTO IT.
The Books
feat synopses i wrote myself for brevity and clarity (of my thought process, not actual plotlines)
Synopsis: This book is about two girls (v misleading that the title only mentions one). One of the girls is très cool and fun and popular, and the other is very quiet and talented and arty and whatnot. This is a graphic novel and I read, like, half of it in a casual sitting so that tells you all you need to know about why you should wanna own this book. (It's because it's a quick read. Like, do it for the sake of your reading challenge.)
---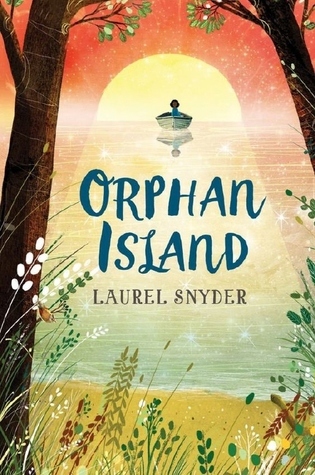 Synopsis: Okay so like. There's this paradisey island and 9 kids live on it and they're happy as clams because honestly………that's an ideal existence if I've ever heard it. (Just kidding, it sounds like a fresh hell. Too sandy. Too sunny. Too many kids.) ANYWAY every year a boat comes, takes the oldest kid, and brings a new lil one. This is all literally bonkers and sounds like a blast and a half to read about if you ask me. And you kind of are asking me, by reading this.
---
Synopsis: Honestly this is a pretty famous book??? You've probably heard about it at some point or another. If you inhabit the space under a rock: this is about two best friends, one who is, like, blonde and wears pink and is, generally, princessy and is v excited to go to the School for Good, and one who is dark-haired probably and edgy and whose brand screams School for Evil. But then Blonde Pink Stereotype is categorized as evil and Budding Witch as good! Quirky. Fun. Rad.
---
Synopsis: LOOK AT THIS COVER LOOK AT THIS COVER LOOKATTHISCOVER. It should not matter what the contents are because the cover is so beautiful it merits a place on your fabulous bookshelves on the warrants of that alone, but if you care: this is about four kids (shy, nature nerd, psychic, and bully, respectively) who are forced to work together when one of them makes another end up sitting in the bottom of a pit. With a guinea pig. IDK honestly but that cover thoooooo. Also seems diverse and that's chill as hell.
---
Synopsis: Cool title. Cool cover. This should be all the info necessary. But in case you are still reading: THIS BOOK IS ABOUT A SQUAD OF CHILD PICKPOCKETS. I WILL SAY THAT AGAIN IN BOLD ITALICIZED UNDERLINED WORDS FOR EMPHASIS: CHILD PICKPOCKETS. When I tell you it absolutely does not get cooler than a ragtag pack of child criminals, I really mean it.
---
https://www.instagram.com/p/BciLAZnl_H-/?taken-by=emmareadstoomuch
How to win them!!!!
So now for the important bit. You know that these are gorgeous-covered, well-reviewed, quick reads (they're middle grade so they won't be a burden on your 2018 tbr I promise ya that), so how do you get your hands on em?????
The thing about this that is cool is that it's really easy.
STEP ONE: Click on the Instagram post above.
(Or this link. Or go to my Instragram profile – my username is emmareadstoomuch there, too.)
STEP TWO: Comment on the post!
All you have to do is tag a friend and comment #HCHolidays and you're in!
STEP THREE: Be nice maybe?
As in, you should probably like the post because that's common courtesy. And definitely follow Harper Children's (@harperchildrens) because they are the kind souls that made this happen!!! And maybe follow me? I don't know, just spitballing. I'm fun!
---
https://www.instagram.com/p/BciLAZnl_H-/?taken-by=emmareadstoomuch
And that's it! The giveaway is to the U.S. and Canada only and closes 12/14.
THANK YOU SO MUCH HARPER CHILDREN'S! YOU HAVE WARMED MY VERY SOUL.
Go enter for your chance at these books!!! Only 2 days to go!